Okay, I think everyone knows who the Elf on the Shelf is…not everyone loves him, in fact some people think he is a little creepy! My family and I LOVE him! This year will be the third year that we've celebrated the excitement of Christmas with our Elf 'Rain' and we are just busting to be reunited with our cheeky Elf!
I'm starting to look at fresh ideas, props and FUN games for our Elf 'Rain' and thought some of our Fun Mum readers might be doing the same! So here are a few ideas, photos and inspiration for your own elves' return!
The Organised Housewife has come up with a great plan to ensure we don't 'forget' or run out of 'Elf' inspiration! You can order a Printable to make a binder so your Elf antics are all organised! Order one here.
We all hate it when this happens… ;).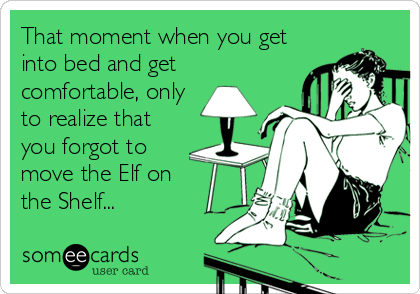 There are also many printables and accessories available via Etsy to assist your Elf on his mission! Find them all here (affiliate link).
Here are a few photos from our Elf Journey so far …be sure to follow us here on Instagram to see what 'Rain' gets up to this Christmas!!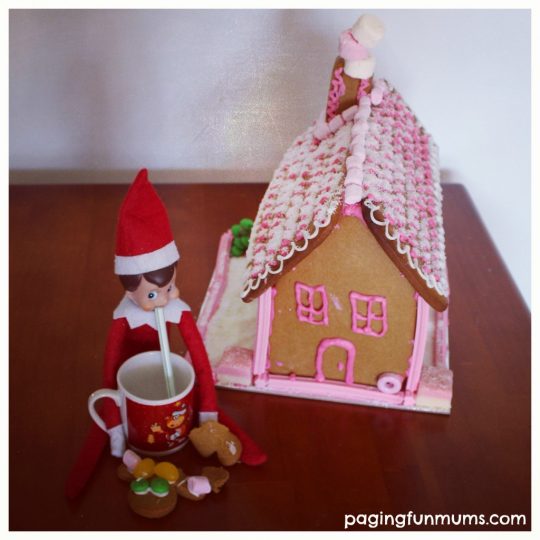 You can find how to make these Tulle Pom Poms here!
I love the look of these personalised Elf Activity Printables – Order them to print here.
We look forward to sharing more Elf Adventures over the holidays!
Louise x
You might also like to check some of our amazing Christmas Crafts, Activities and Recipes here!
If you want to become a Fellow Fun Mum Member & receive all of our fun craft, recipes & activities as well as special offers & promotions – click the button on our home page 🙂