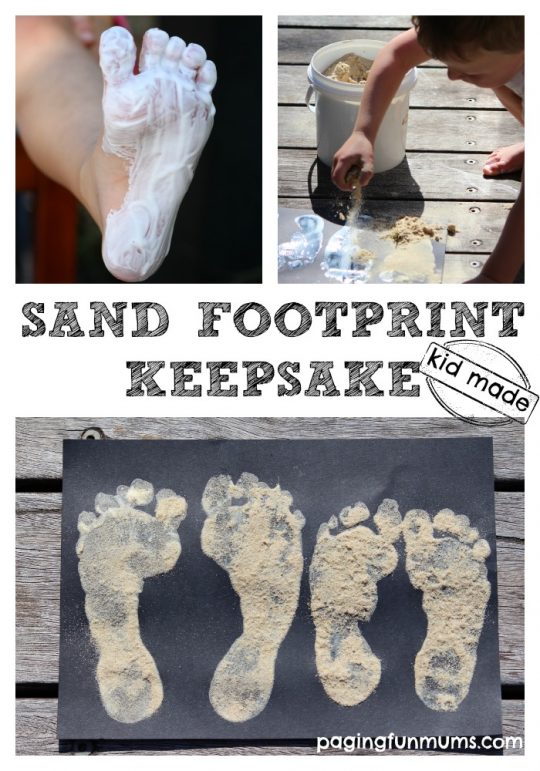 These Sand Footprints are so much fun to make! The steps are so easy that the kids can even make them themselves! Okay, here is how you make an Easy Sand Footprint Keepsake!
What you'll need – 
Cardboard (we think black works best)
PVA or School Glue
Paintbrush
Sand
Instructions –
Step 1 – Paint your child's foot with the glue.
Step 2 – Place child's foot onto cardboard to make a footprint.
Step 3 – Sprinkle with sand and allow to dry.
Step 4 – Shake off the excess sand and place it in a frame! Done!
We can't wait to try this with glitter!! Watch this space…
Louise x
You might also enjoy the keepsake ideas found here. 
If you want to become a Fellow Fun Mum Member & receive all of our fun craft, recipes & activities as well as special offers & promotions – click the button on our home page 🙂