To make your own Jelly Soap Foam is an absolute breeze AND you only need two ingredients! It smells so delicious & is wonderful for some good old fashioned sensory play!
I've seen this beautiful soap foam done before at the wonderful Fun at Home with Kids and Learn, Play, Imagine and I've always wanted to try it… my kids love getting their hands into loads of sensory play!
I had plenty of jelly left over from my daughter's recent Rainbow Party & I wanted to try something a little different with this recipe…
Behold my JELLY SOAP FOAM! Yes, I am excited!
To make your own, you will need (per colour)
2 tbs Jelly Crystals 
2 tbs Dish Soap
1/2 cup warm water
THAT'S IT!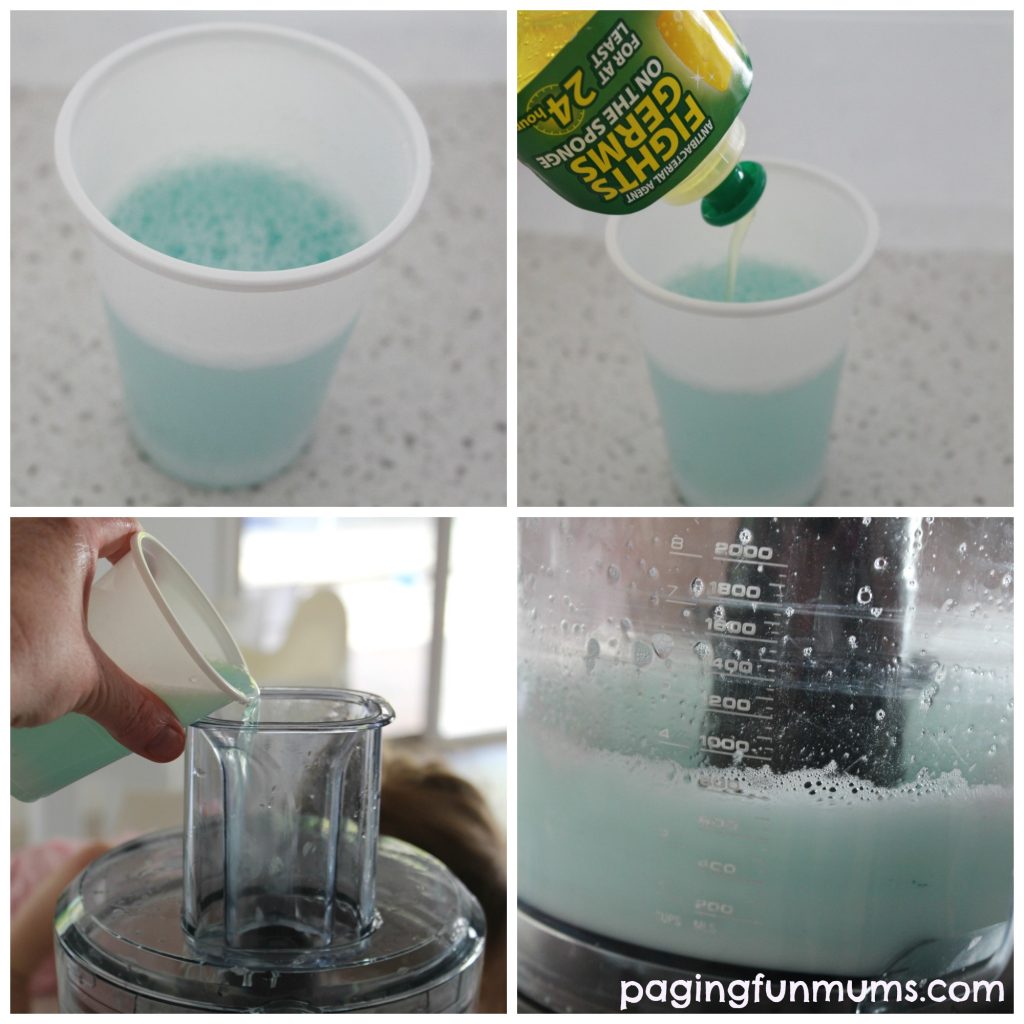 Step 1
Add 1/2 cup of warm water to a cup
Step 2
Add 2tbs of Jelly Crystals and mix until dissolved
Step 3
Add the 2tbs of Dish soap and mix
Step 4
Pour these contents into a Food processor (you can also use beaters or if you're super fit – an egg whisk). Mix until the bubbles fill to the top (approximately one minute).
Step 5
Pour your contents into a large tub & let the kids play (I did 5 separate colours for the cool rainbow effect)
If you liked this activity, you may also like our:
Bubble Paint – Great for Bath Time
If you want to become a Fellow Fun Mum Member & receive all of our fun craft, recipes & activities as well as special offers & promotions – click the button on our home page : )