Introducing the – Corn'a'saurus (Corn-oh-sore-us).
A dinosaur that inhabits dinner plates around the world and loves to watch kids eat their veggies.
These are so incredibly easy to make and my kids just LOVE them!
How to – 

We found some soft rubbery dinosaurs at about local toy shop (Toyworld) for $2 each and used some regular corn on the cobb holders.

The making process is simple – Start by washing your Dinosaurs thoroughly before cutting them in half using some sharp kitchen scissors. Remove the stuffing & glue the corn holder handles inside the hollow dinosaurs using a hot glue gun…I placed the glue towards the far end of the hollow space to ensure it wouldn't be eaten ;).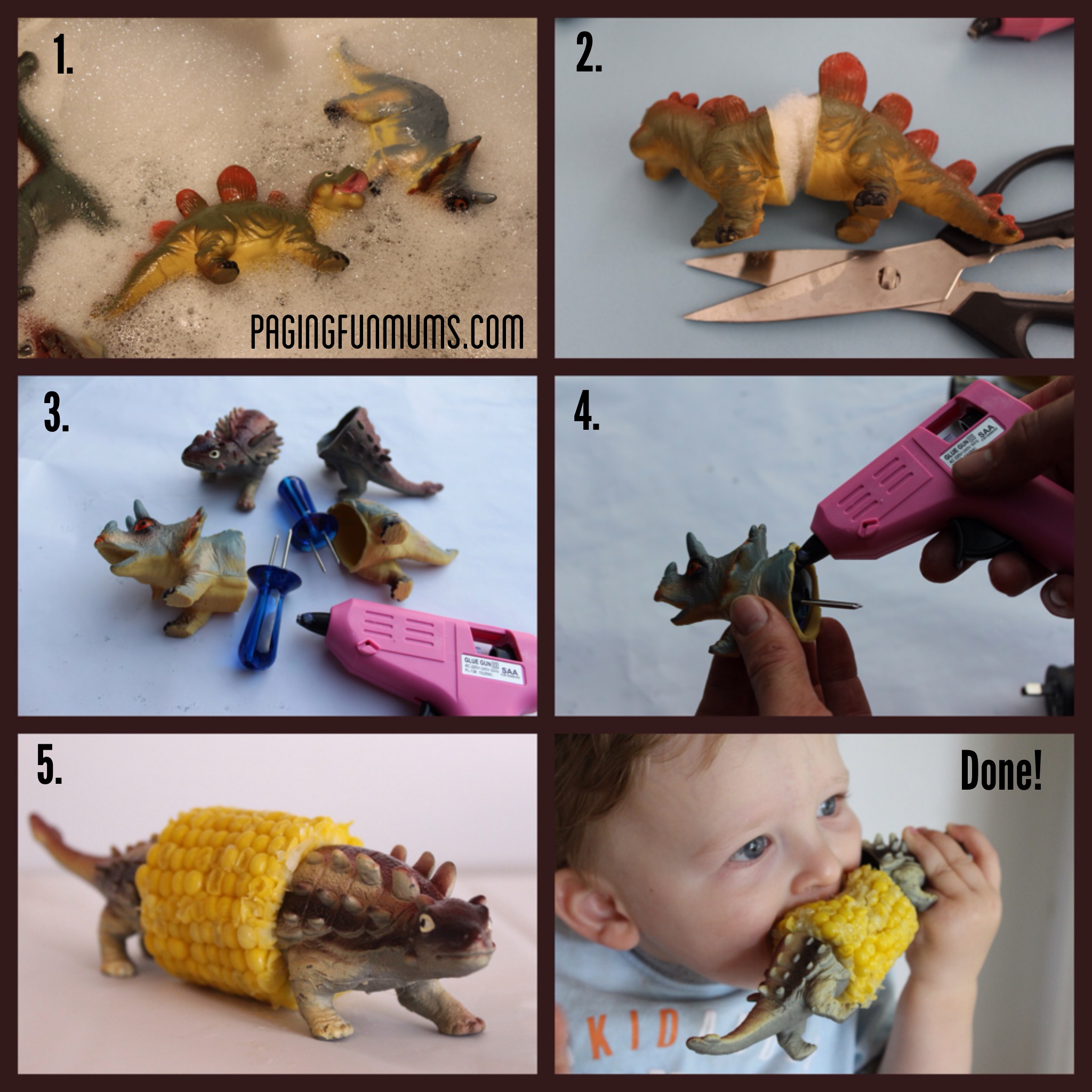 Once the dinosaurs have fully dried you can use them on your corn! My son loves his corn…but I've never seem him more excited to eat THIS corn.
We hope you are inspired by this tutorial and decide to make some of your own – please share your 'creations' on our Facebook page :).
"No real Dinosaurs were harmed in the making of this production…"

If you liked this craft, you may also like our:
If you want to become a Fellow Fun Mum Member & receive all of our fun craft, recipes & activities as well as special offers & promotions – click the button on our home page : )