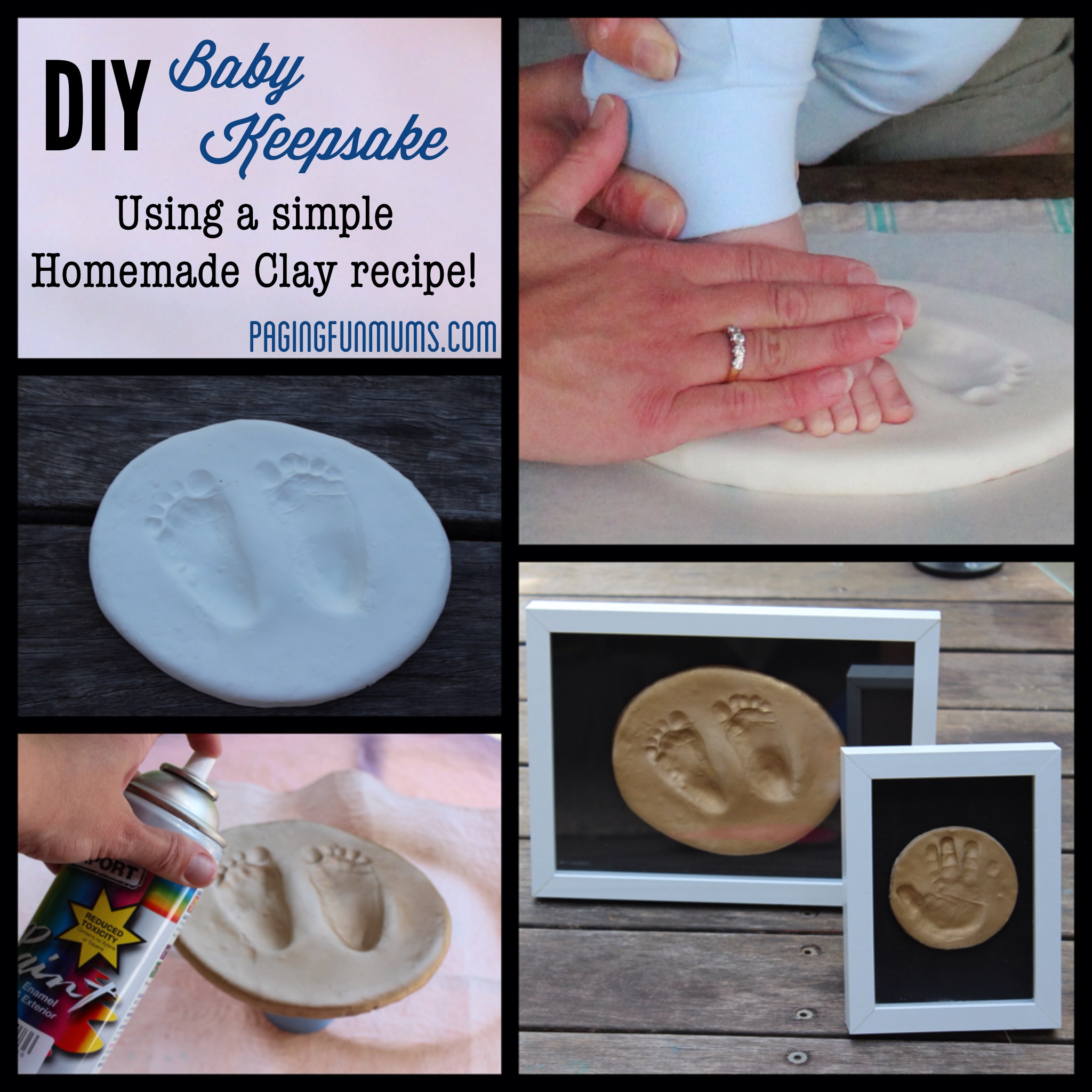 This is a fantastic & frugal way to preserve your baby or children's footprints or handprints.
They look so professional and yet they are so cheap and easy to make!
Making the Clay –
Ingredients
 1 cup Cornflour or Cornstarch
2 cups Bi Carb Soda
1 1/2 cups Water
(Food colouring if you desire)
Method
Place the flour, bi carb and water into a medium saucepan and mix well with a whisk until it resembles runny cream (add food colour at this point if you want a coloured clay).
Place the saucepan over med-high heat and continually stir with a large spoon (making sure you are scraping along the corners of the pan.
The mixture will start to bubble then it will quickly turn into a thick mashed potato consistency (see image).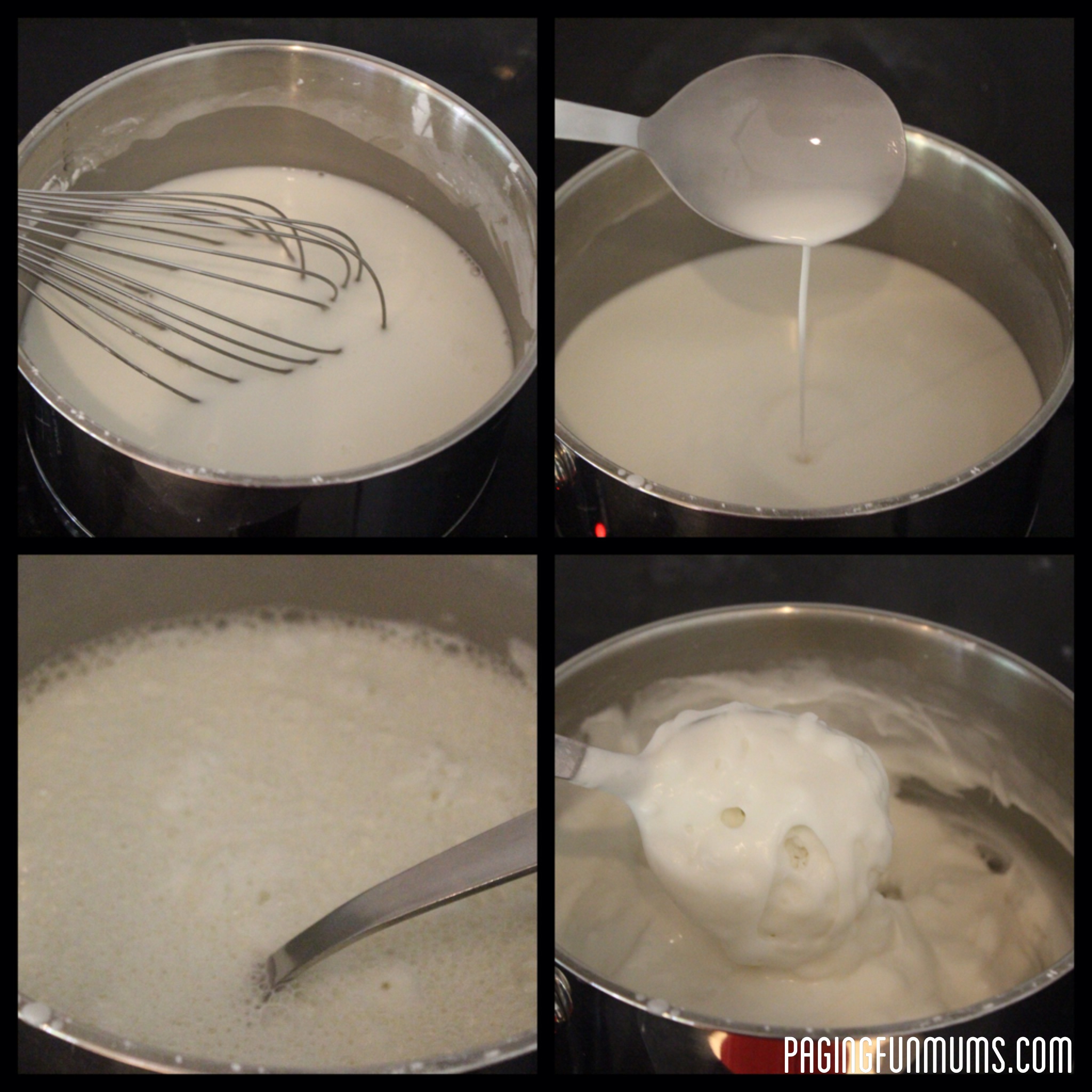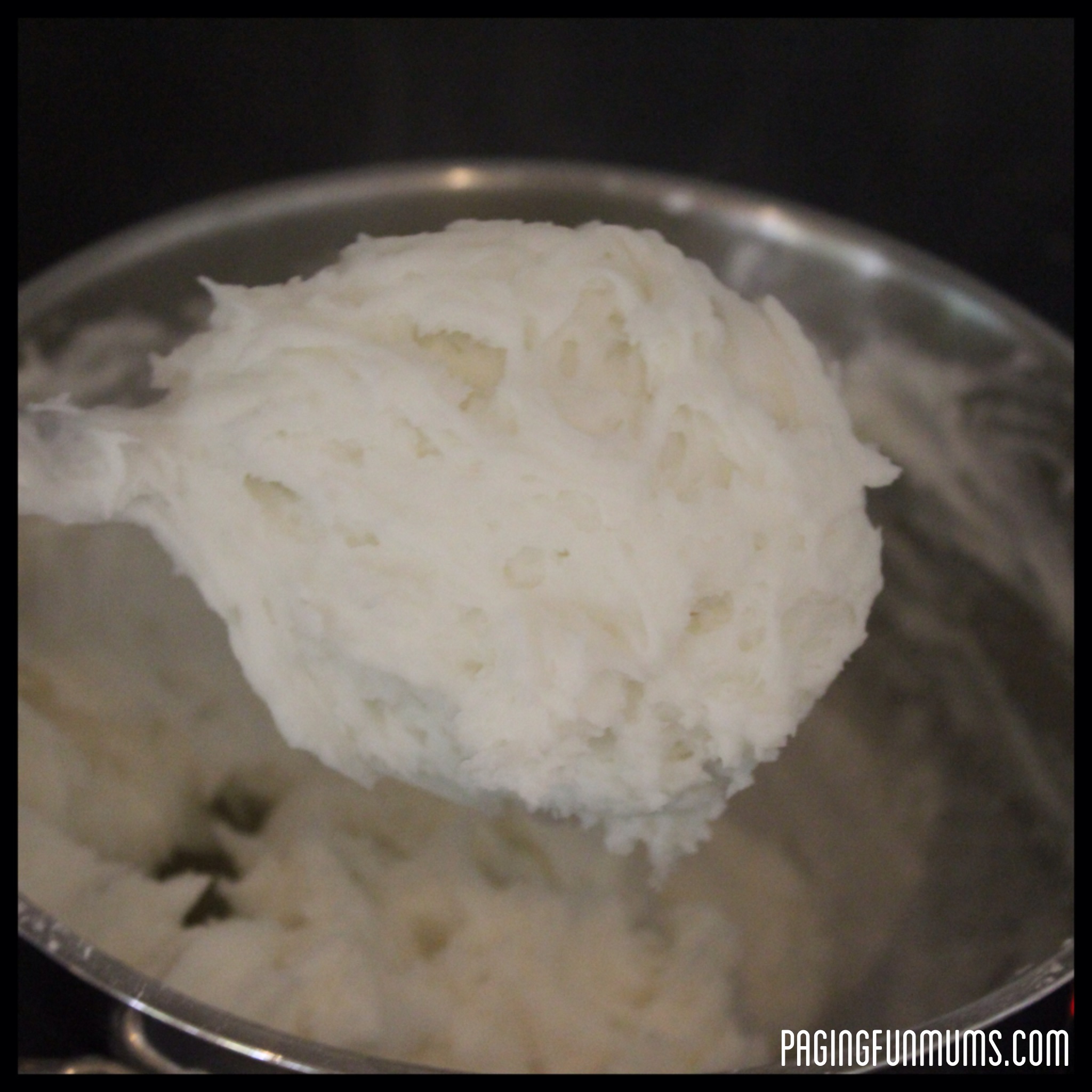 Turn this onto a sheet of baking paper and cover with a damp tea towel to cool.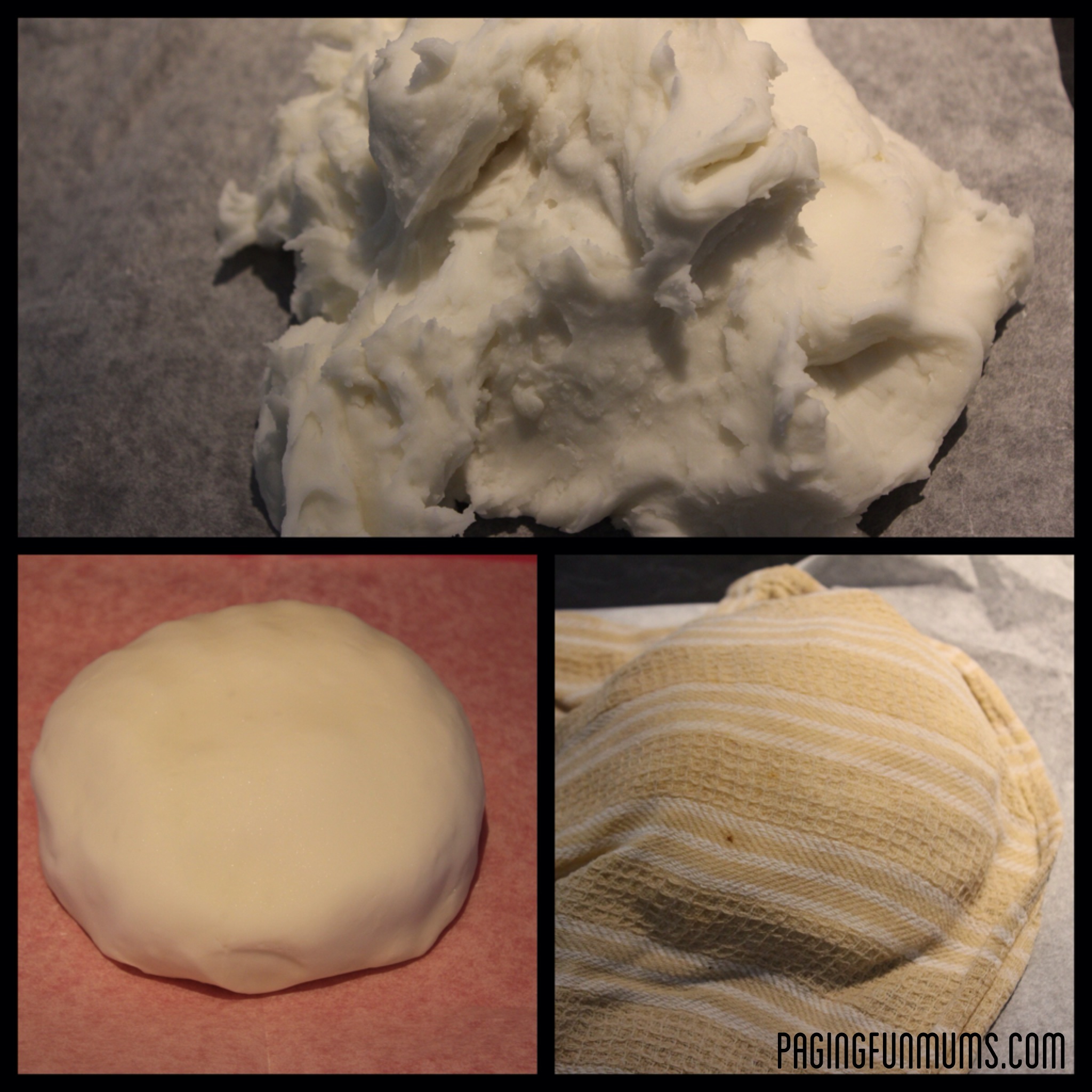 Side note *I store any leftover dough for 1month by wrapping it in a damp tea towel, sealing it inside a ziplock bag and refrigerating it.
Making the Baby Print Keepsakes –
It's then just a matter of rolling out dome dough and stamping some feet or handprints :).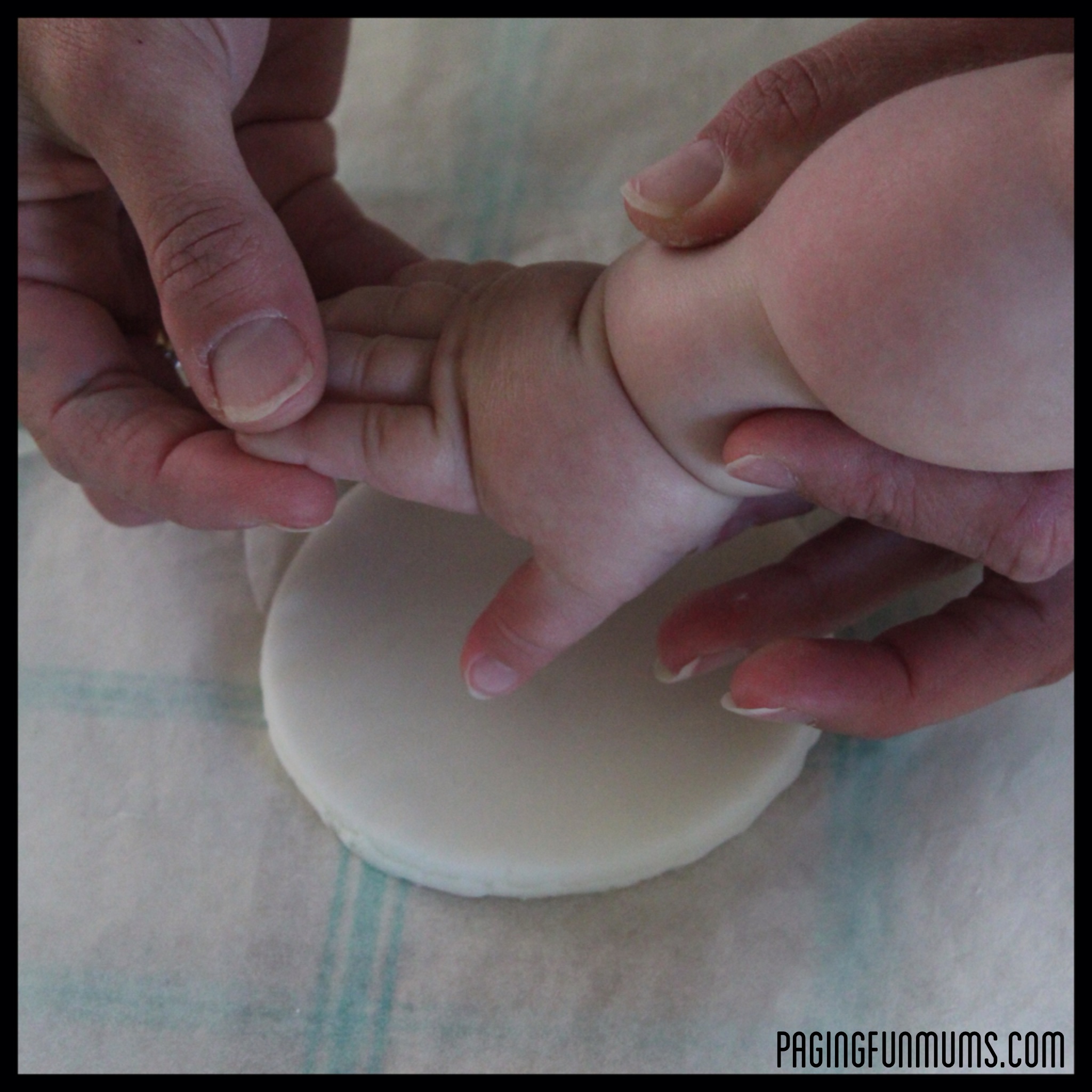 You then need to place the completed prints in a warm oven to dry out fully (aprox 100degrees or on the 'keep warm' setting) – you need to place them directly in the oven so they don't start to crack as they air-dry. We have learnt that it's best to place them on a drying rack or a cookie cooling rack inside the oven (this helps to dray the base also). They will need to bake for at least one hour to dry completely – maybe two if the clay is more than 2cm thick.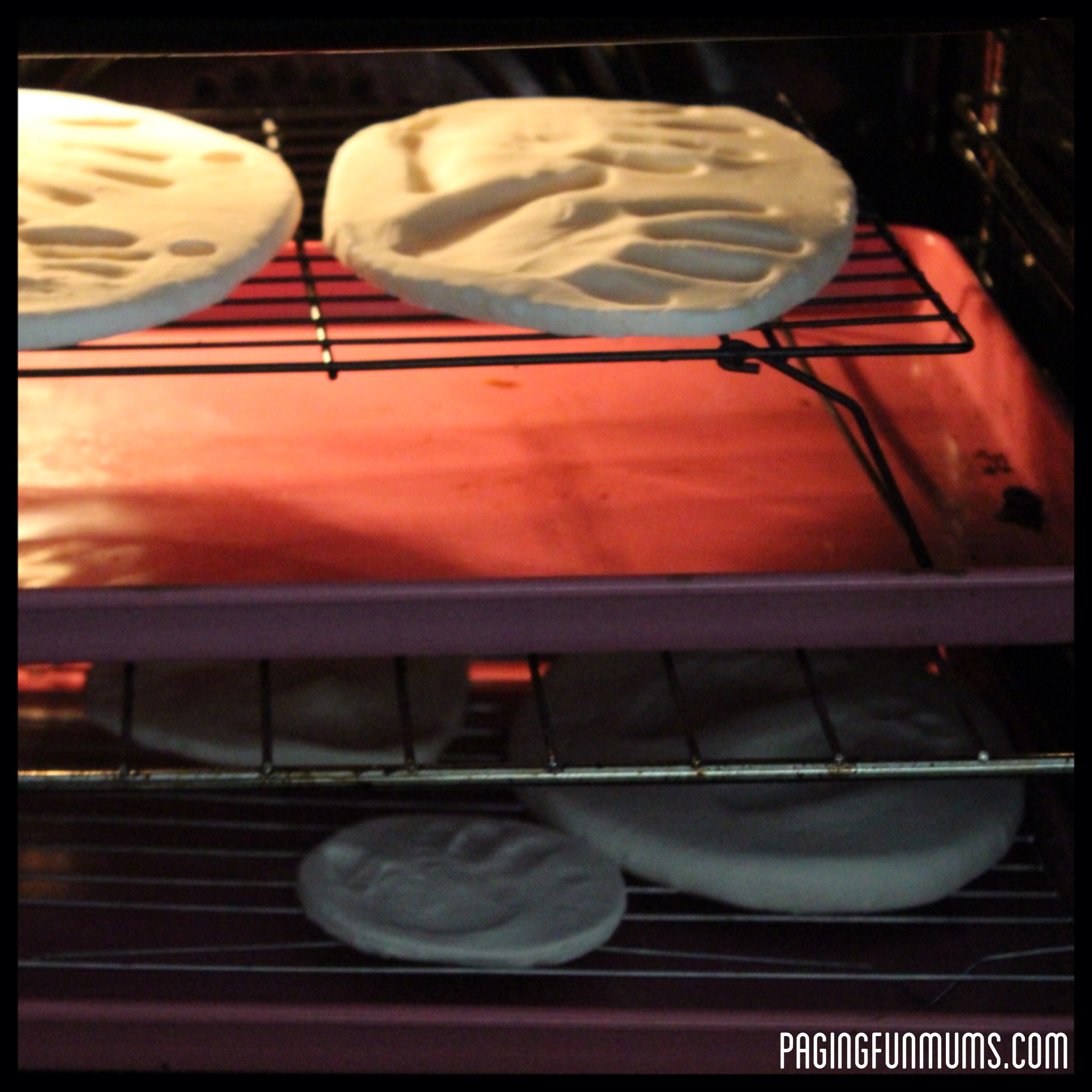 Once they are dry from the oven, and cool to touch you can paint them any colour you like. We used gold and silver spray paint but I would love to do some in some fluro pink and yellow!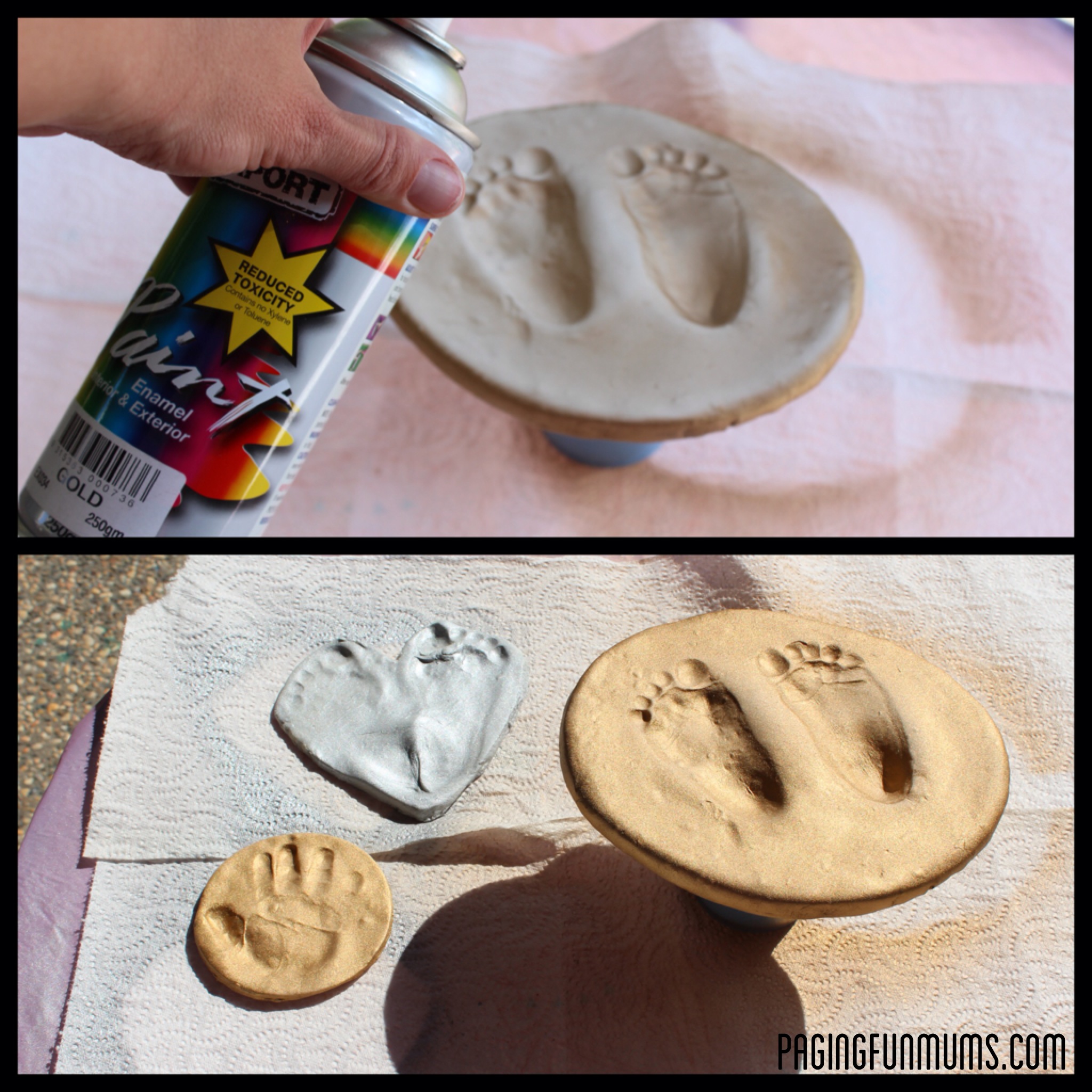 Once the spray paint has dried I gave them a final coat of clear varnish (in an aerosol form).
I purchased some cheap shadow box frames from our local discount store ($9 – $13). It was then just a matter of removing the insides and sticking some black cardstock to the inside of the frame (using lots of double sided tape). Then I used the glue gun to apply lots of glue to the back of the footprints, glued these to the back of the frame before replacing the glass frame.
I plan to make another one with some white writting on the black cardstock – recording some cute info like his age, weight, number of teeth, favourite toy, etc, etc.
I'm sure you will love doing this craft with your kids or maybe doing it for a friend as a gift like I did.
Please let us know if you give this a try, we'd love to see the photos! You might like to post them on our Facebook page as we are starting a 'Fan Photo' Album!
Louise x
If you want to become a Fellow Fun Mum Member & receive all of our fun craft, recipes & activities as well as special offers & promotions – click the button on our home page : )