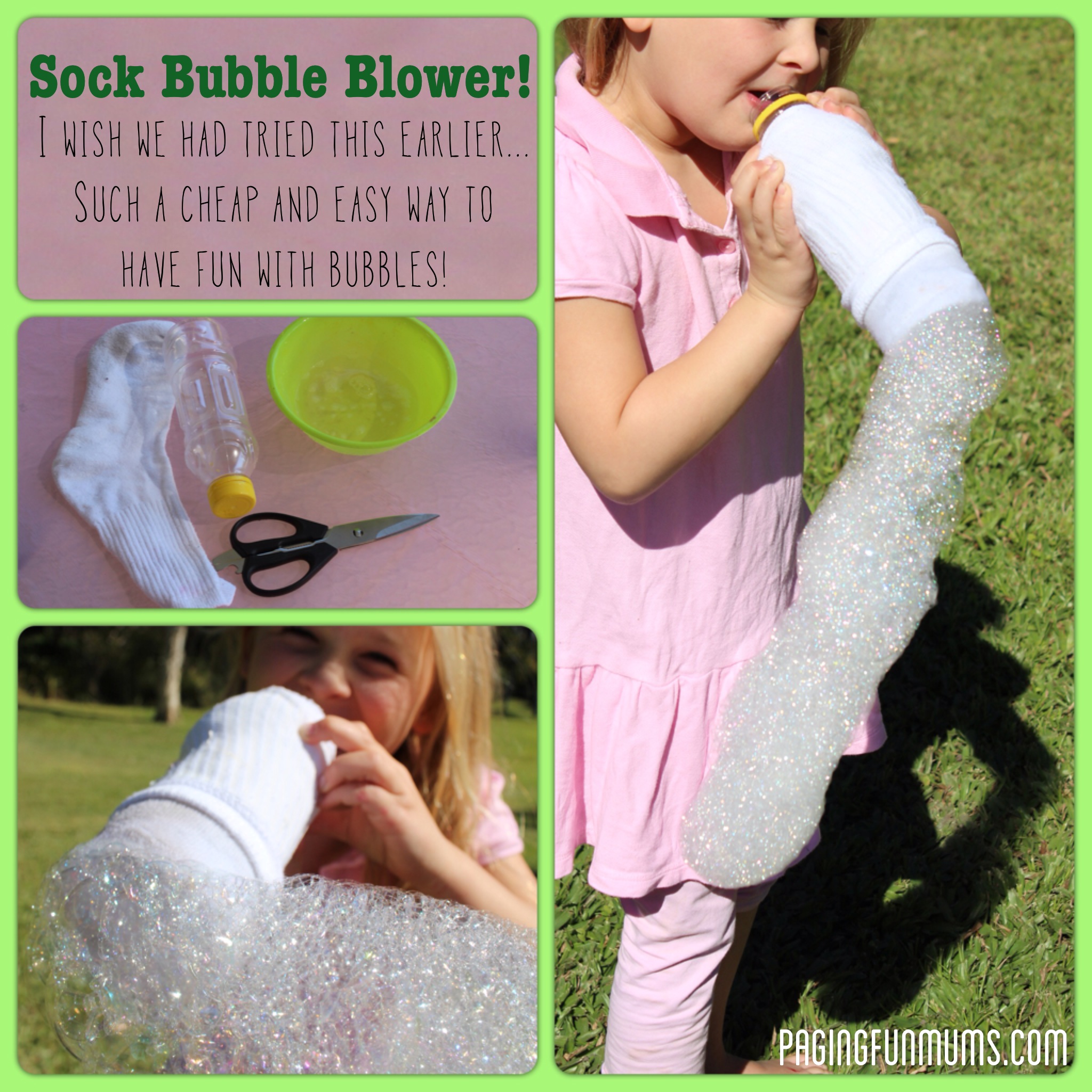 Miss M had so much fun making 'Bubble Snakes' using her homemade bubble blower and it was so EASY to make!
All you'll need is an old sock, empty plastic drink bottle, an elastic band & some bubble solution.
Simply cut the bottom off the bottle, slip the sock over to cover the bottom and add the elastic band to hold it in place and then dip the sock into a dish of bubble solution (we used Jenni's awesome bubble recipe found here.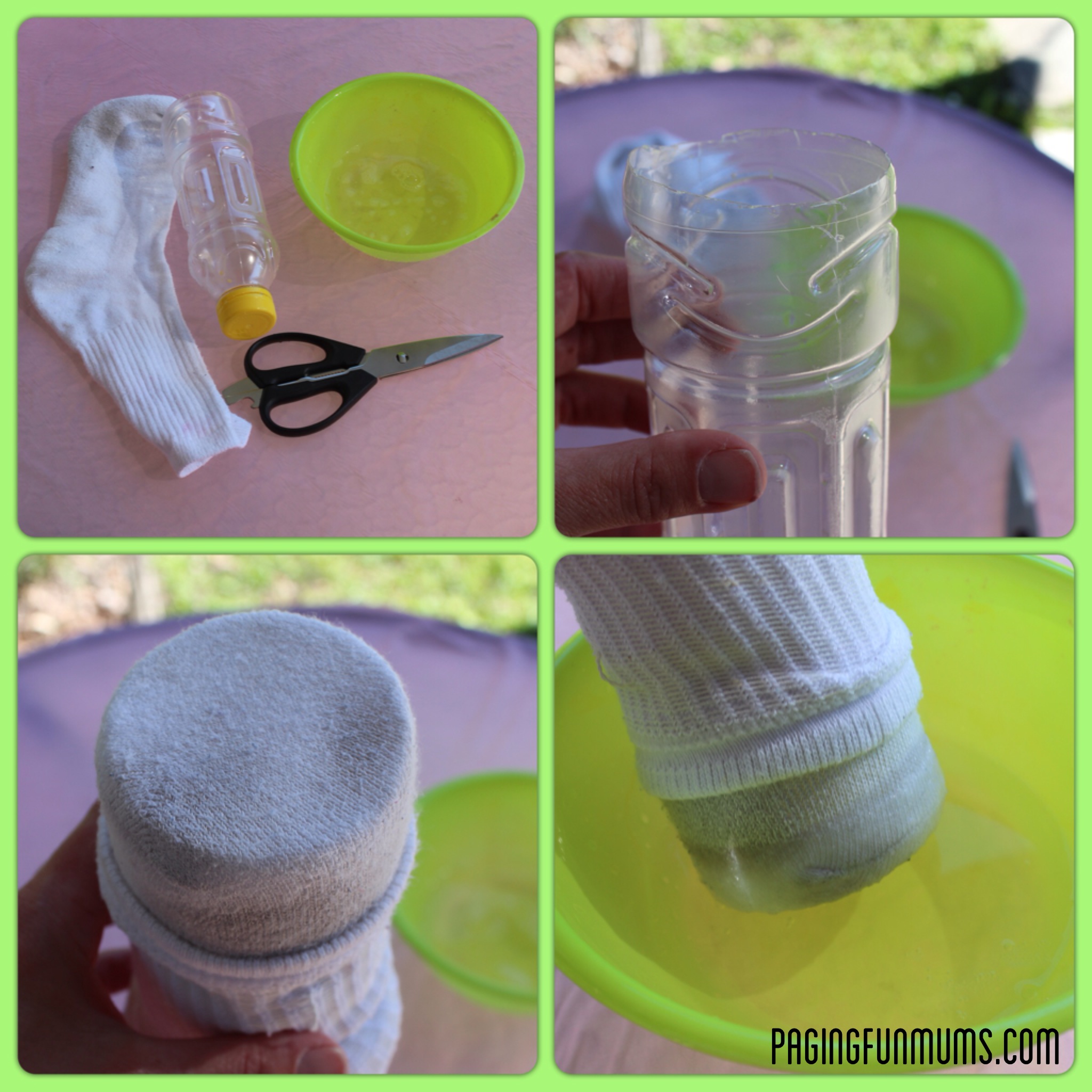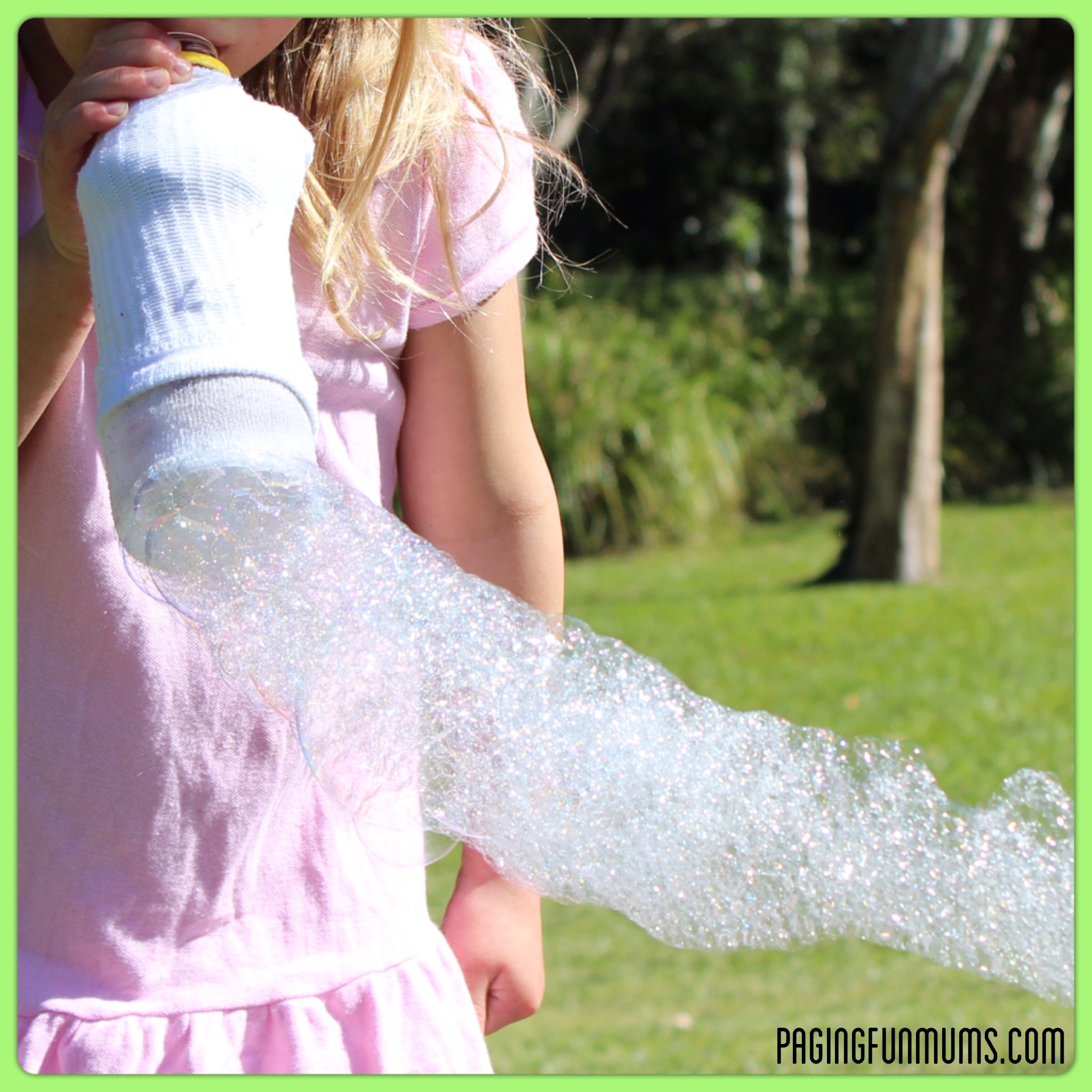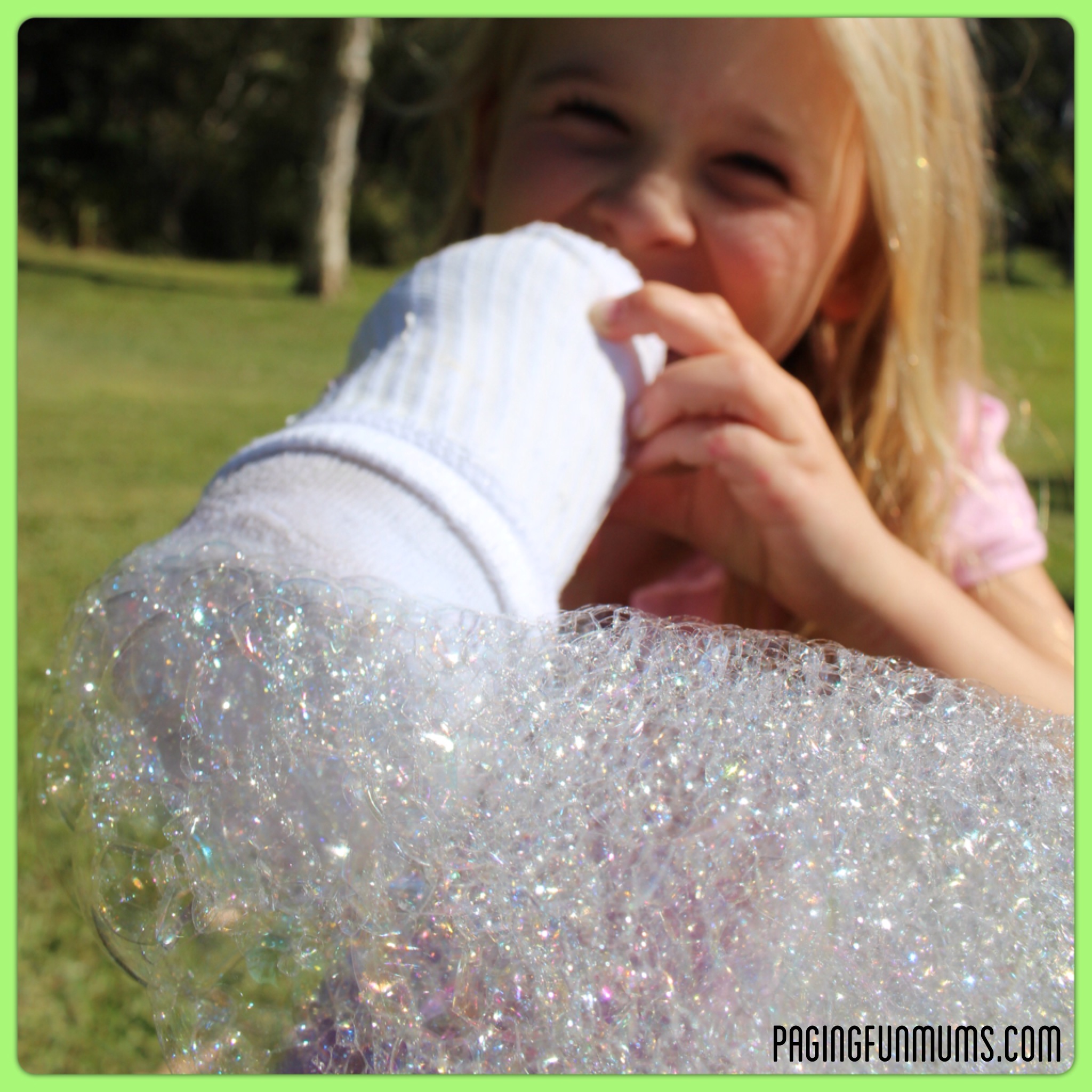 I have seen this countless times on Pinterest via Housing a Forest but just hadn't got around to testing it out yet…I wish I hadn't waited because this ROCKS!
Miss M can't wait to take it to Kindy for 'show & tell' this week 😉
If you liked this activity, you may also like our:
If you want to become a Fellow Fun Mum Member & receive all of our fun craft, recipes & activities as well as special offers & promotions – click the button on our home page : )