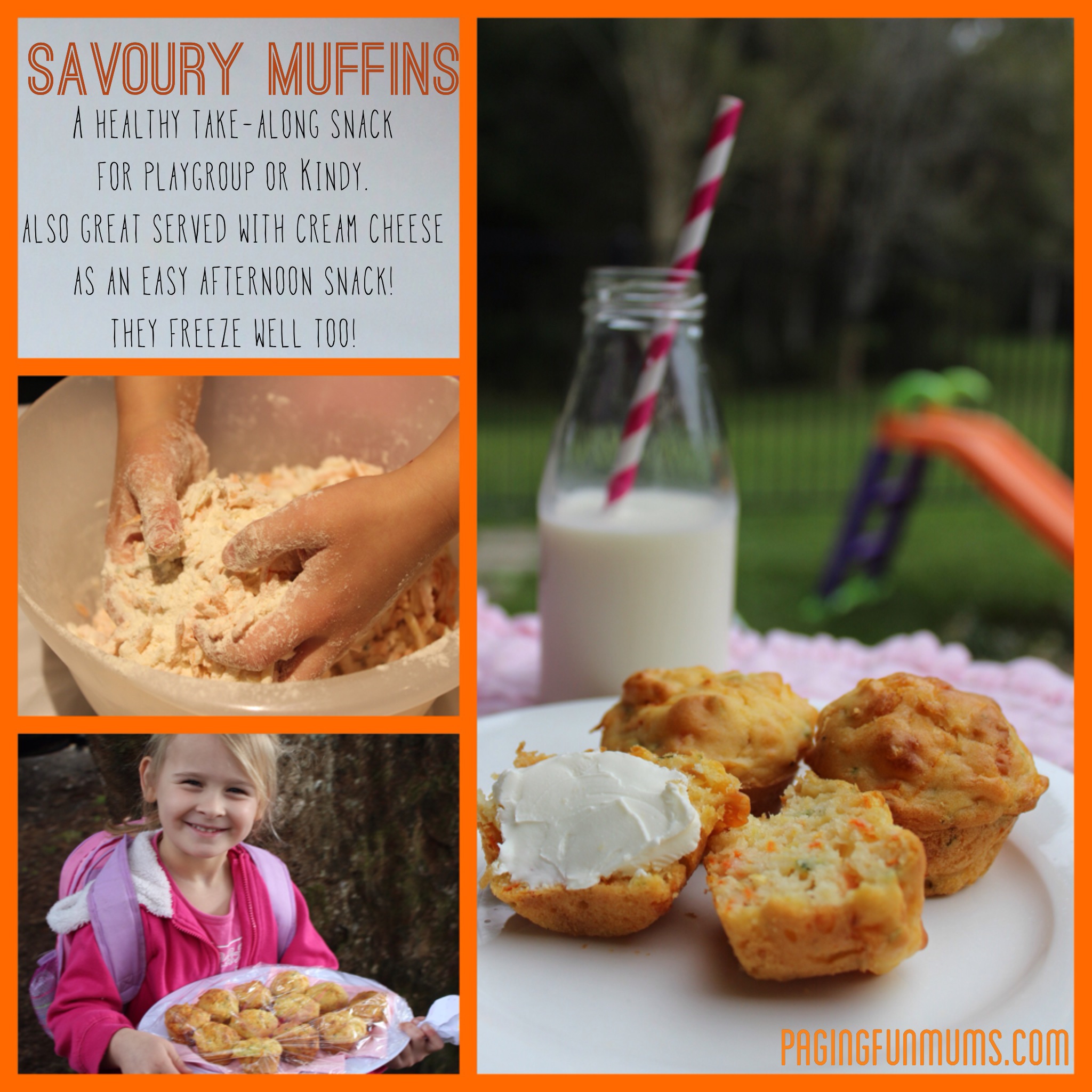 Savoury Muffins
We make these Muffins when it's our turn to provide a healthy shared morning tea at Playgroup or Kindergarten. The kids love them as they have a nice savoury but sweet flavour – thanks to the corn and carrot.
This is a great child friendly recipe that kids will enjoy making with you – my 5yo loved making them and managed to do most of the preparation and mixing herself.
Ingredients
2 cups SR Flour
1 medium Zucchini (grated with excess liquid squeezed out)
1 large Carrot
½ cup Grated Tasty Cheese
¼ cup Olive Oil
125g Tin of Creamed Corn
¾ cup Milk
1 egg (*we have made these without egg and they were still great)
Cooking oil spray
Method-
Preheat oven to 190oC & lightly grease a 20 cup Mini Muffin Tin (or a 12 cup regular Muffin tin).
Sift the flour then add the zucchini, carrot & cheese and toss to combine (a great sensory experience for the kids with clean hands).
Whisk together oil, milk, egg and creamed corn, add to the flour mixture & mix until just combined (don't over mix).
Poor mixture into the Muffin Tray. Bake for aprox 30mins – or until they are golden brown and just firm to touch in the centre.
You can store these in an airtight container for 2 days or they can be frozen for 1 month.
We served ours at home with some cream cheese and a nice glass of cold milk.
Miss M was very proud of her baking efforts and took some to Kindy to share with her friends.
We hope you enjoy them as much as we do. Louise x
We have plenty of other recipes for you in our 'Cooking with Kids'  section. Check them out!
If you want to make sure you receive all of our fun crafts, activities, recipes & ideas, be sure to subscribe to our blog & we'll email you!