How crazy cool is this recipe! Everything was in my cupboard, it took 5 minutes to mix up & after an hour or so, we had a fun, bubble-filled afternoon!
You will need:
12 cups water
1 cup dish soap
1 cup corn flour
2 tbs baking POWDER
Place all ingredients into a bucket & stir gently so as to not create any bubbles.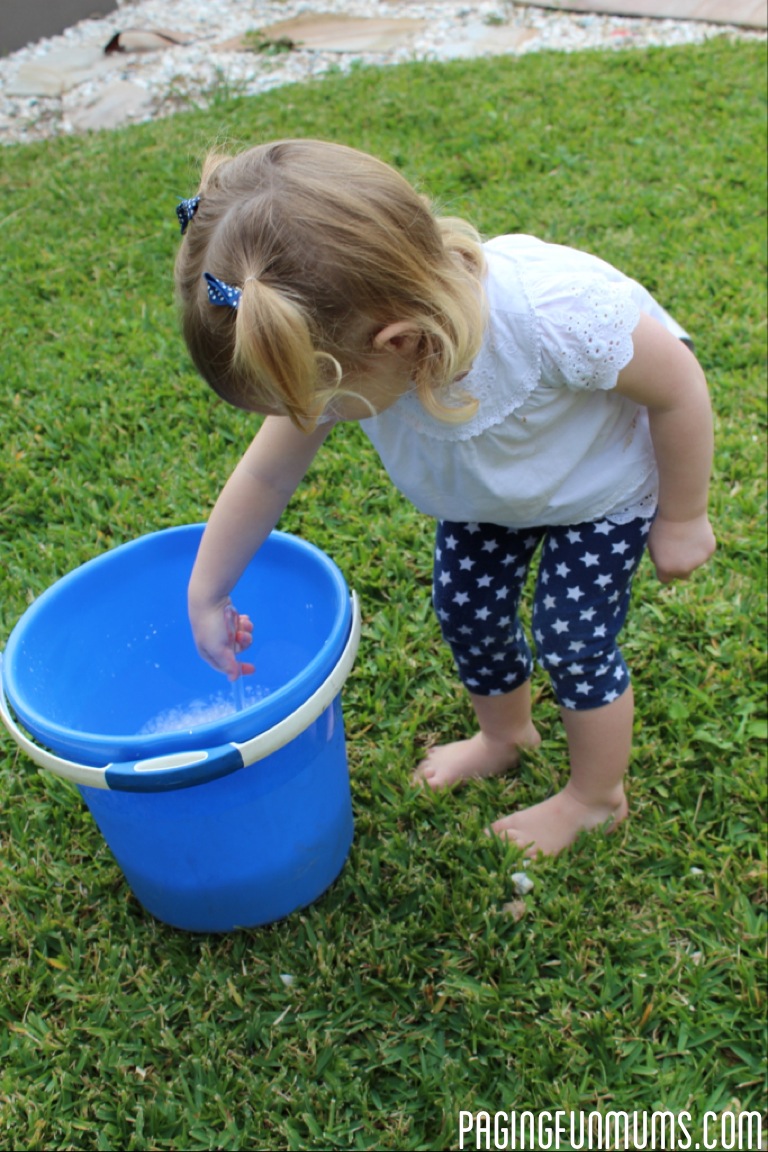 Let the mixture set for at least an hour, stir gently again,  then get your BUBBLE ON!
We used a few different 'tools' for our bubble blowing. We already had the giant bubble ring, but we also used toilet paper rolls! You could also use plastic bottles with the bottom cut out, shape a coat hanger into a circular shape….it's up to your imagination!
Jenni x
If you liked this activity, you may also like our:
If you want to become a Fellow Fun Mum Member & receive all of our fun craft, recipes & activities as well as special offers & promotions – click the button on our home page : )