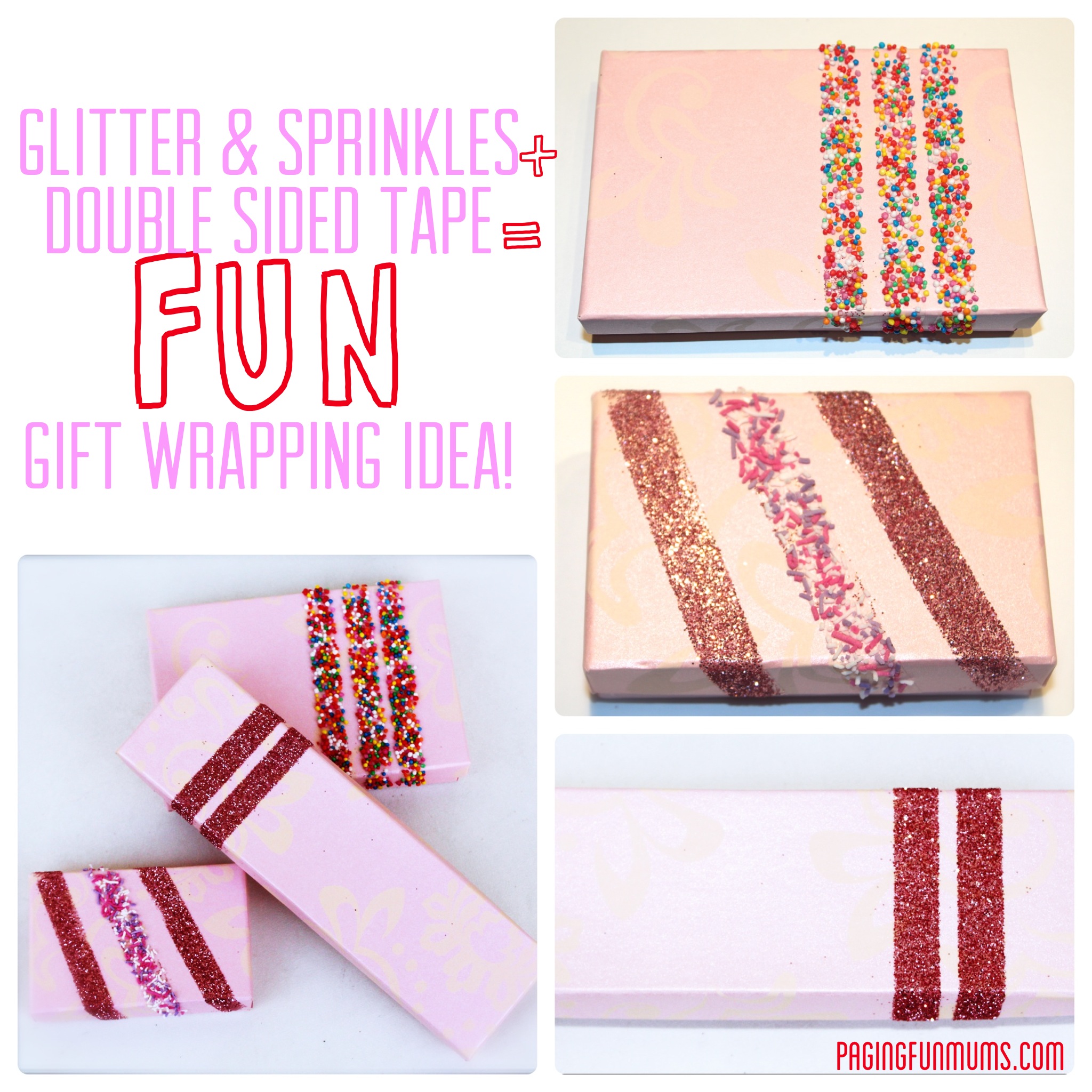 I am busy organising the gifts for all of the Grandmother's for Mother's Day. I bought some cute little boxes to place our Thumbprint Necklaces we made: (https://pagingfunmums.com/2013/05/08/thumb-print-necklace-keepsake-jenni/). I wanted the kids to have a little fun on this rainy afternoon, so I grabbed a few materials to 'bling' up our gift boxes.
All you need is:
Double sided tape (you can get this from any craft store & most $2 stores)
Glitter
Hundreds & thousands (sprinkles)
All you do is stick on your tape on the box in the pattern you like, peel off the top layer of the tape, then sprinkle over your glitter or hundreds & thousands. The tape will hold all of your sprinkles in the correct place, then just shake off the excess. The kids loved the 'sprinkling' part! On that note, make sure you have a tray or dish underneath your work area so clean up is easy!
The hundreds & thousands idea would be great for any kid's birthday present!
If you come up with any other variations on this, we'd love to hear!