What child doesn't love a pet rock? I remember them back in my day, they were these teeny, tiny little things with huge eyes and everyone had one! I thought I would give my kids a trip down (my) memory lane & show them you don't need Wifi to have fun…(well I do maybe, but they don't lol).
You can be as creative as you like. I used:
Rocks
Googley Eyes
Paint
Pipe Cleaners
Wool
Nikko
White out pen
Glue gun or Craft Glue
And embellishments
This guy is inspired my 'Mike' from the movie 'Monsters Inc' which is Master L's favourite character. A splash of green paint, a googley eye & a mouth created with the white out pen and a nikko.
This one just needed some hair – a fringe (bangs) and pony tails made out of wool, some embellishments for hair bows, googley eyes and again  a nikko/white out pen mouth.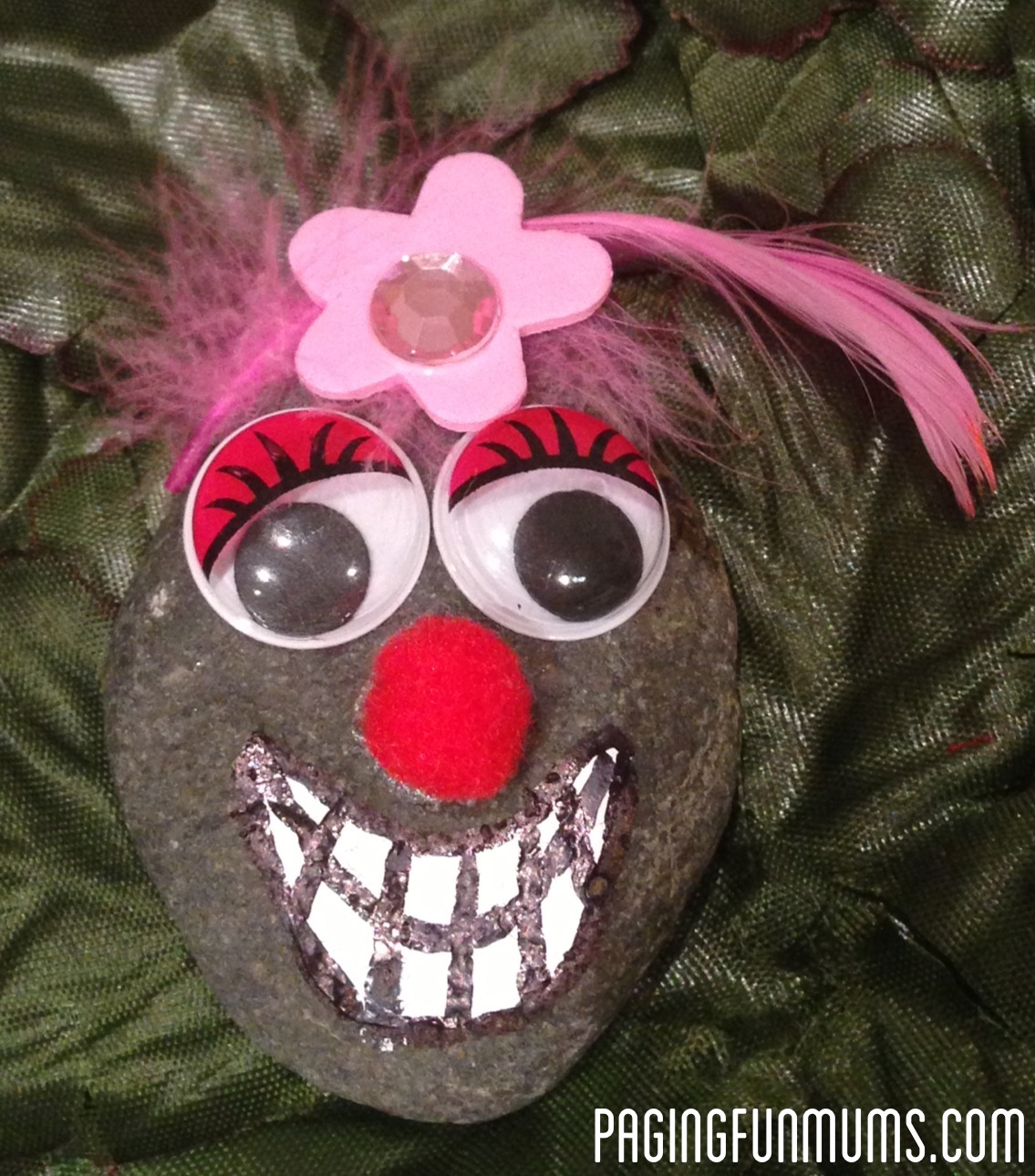 A pink feather for hair, some googley eyes, a hair embellishment a pom pom for a nose & you have a pretty girly rock!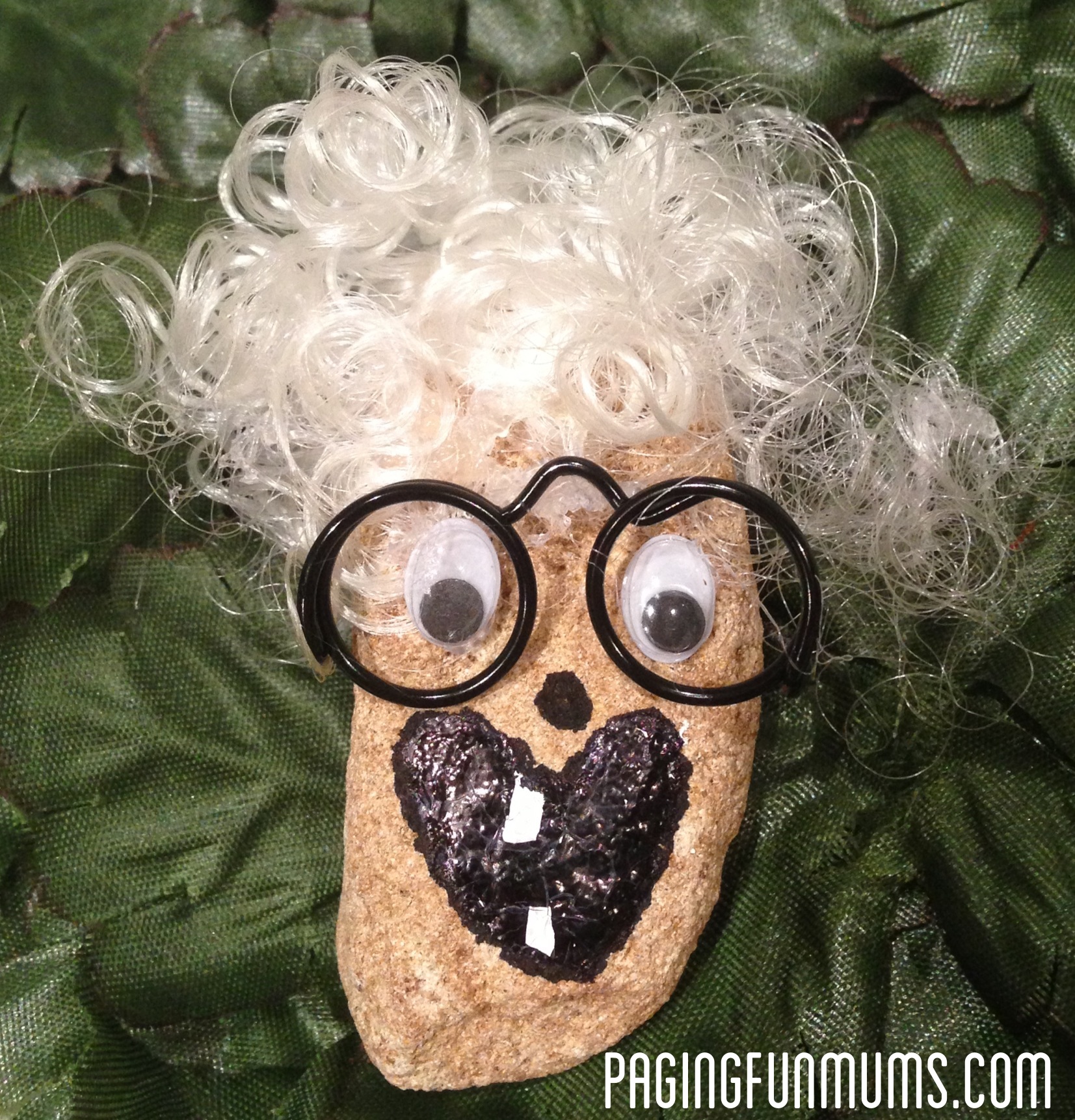 I went for a 'Crazy Grandad/Mad Scientist' look for this one. I had some old hair & little glasses left over from a previous craft (you can get these from pretty much any craft store). Then just added a funny toothless mouth!
Love this little Lady Bug. So easy to do. Some black, red & white paint & some googley eyes!
This crab rock was easy too, a lick of red paint, some pipe cleaners & googley eyes & you are done!
It was so fun, easy & inexpensive to create these little characters. My Kids love them and Master L even asked if he could sleep with one tonight…I think I will make them some little houses…watch this space!
If you liked this you may also like our:
If you want to become a Fellow Fun Mum Member & receive all of our fun craft, recipes & activities as well as special offers & promotions – click the button on our home page : )