I've used silicone baking moulds to make plaster shapes to paint & decorate in the past – so last week when I found some Easter Egg ones at Spotlight I came up with this idea. I used regular plastic chocolate moulds too – these also turned out great.
I used a fast drying Plaster of Paris mix which I had in the cupboard (you can buy this from most hobby or craft stores). You just mix per the instructions on the packet and pour into the moulds and allow to dry.
Once set I gave them to Miss M to paint and we also added a few fluffy cotton balls for bunny tails & a pretty little bow :). Then I just attached a magnet using a permanent glue dot.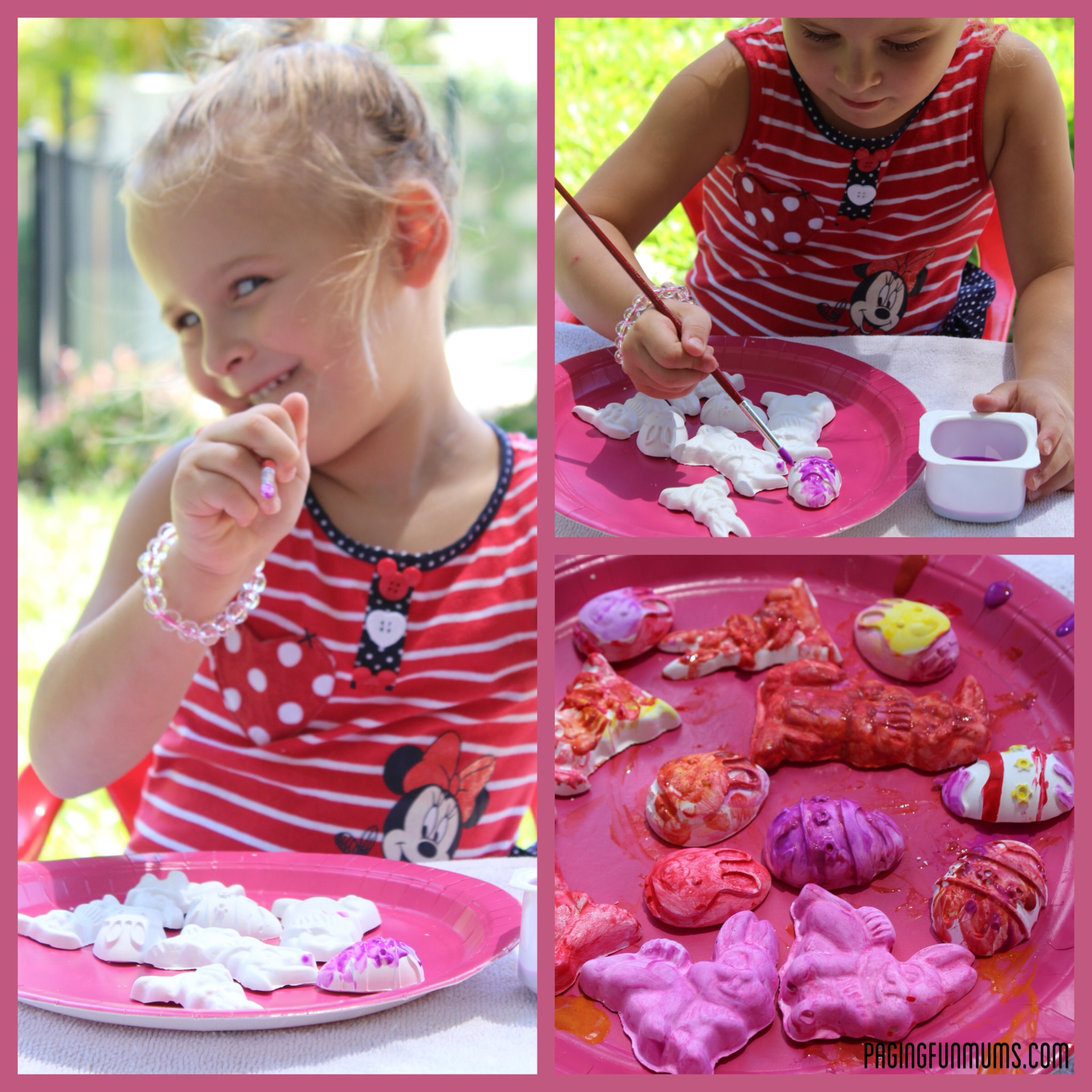 We love fridge magnets in our house – these are going to be used to place our Easter drawings, paintings & photos on the fridge.
Give them a go!
You might also enjoy these FUN Easter Activities –
Easter Sensory Bin – using dyed rice
Glow in the dark Easter Egg Hunt
Louise x
If you want to become a Fellow Fun Mum Member & receive all of our fun craft, recipes & activities as well as special offers & promotions – click the button on our home page : )