This post contains affiliate links with Boden.
We've been buying our Kids clothes on Boden clothing ever since they started shipping to Australia (around 3 years ago). Their clothes have a fun and unique style whilst also being great quality. Our kids are VERY active kids and their clothes get put through some very messy situations. Never have our Boden clothes warped or shrunk in the wash, they've kept their colours and have even been passed down to younger friends (they're still going strong). Best of all, you can often pick up a bargain with their change of seasons. We just purchased a lot of their Summer clothes on clearance as they're now getting ready for Winter in the UK.
We thought we would share some of our recent favourite picks from their range. You can watch our kids modelling their new clothes in the video below. Shop the entire range here. 


Master 9 loves this rocking T-Shirt! The attention to detail in the applique design is amazing and top quality. Find it here. 
Travel the world on a rainbow with this adorable dress (worn by Miss 6). Find it here.
This Yellow Lace Dress is adorable! Perfect for summer. Find it here.  
This jumpsuit is such a huge hit with our two girls. It's so soft and comfortable too! Find it  here.
Find this Polo Shirt here and the chino shorts here (worn by Master 5).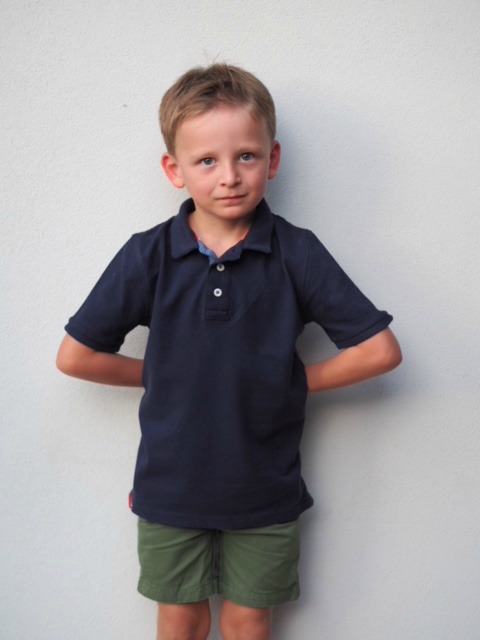 Find this Denim Shirt Dress worn by Miss 9 here. 
Master 9 wearing this cool applique shirt. You can order it here.
Find this cute stripped dress with heart pockets here.
Another funky shirt worn by Master 9. Order it here.
You can find this glow in the dark Dino shirt here.
Another FUN shirt worn by Master 9. And he's also wearing a FUN pair of Crocodile shorts from Boden. Order it here.  
We hope you have a look through their range and love it as much as we do! You won't be disappointed by the quality and their postage is super quick and easy (with tracking links provided so you'll know when the parcel will arrive). Head to their website here to browse their entire range.
We thought we would share a video of us unpacking our latest order LIVE on Facebook below too. I'm loving the dresses I picked for myself too!
Jen & Lou xx
If you want to become a Fellow Fun Mum Member & receive all of our fun craft, recipes & activities as well as special offers & promotions – click the button on our home page 🙂
We also have some fun video tutorials for you to view on our YouTube Channel.