This NO COOK Aromatherapy Playdough is a great recipe to make before bedtime. It's very calming & relaxing to play with!
To make your own you will need:
1 cup of flour
1/2 cup of salt
2 tbs of cream of tartar
1 tbs of oil
Food colouring
1 cup of boiling water
A few drops of your favourite doTERRA Oils. We used Lavender, Lemon & Peppermint!
Step 1
Mix the dry ingredients into large mixing bowl
Step 2
Add a few drops of your chosen food colouring & Essential Oils to a separate bowl & add the boiling water. Mix well.
*Please take care when using boiling water around children.
Step 3
Pour the boiling water solution into the dry ingredients & stir until well combined
Step 4
Roll out your sweet smelling, relaxing and calming playdough on a flat surface and you are ready for some playdough FUN!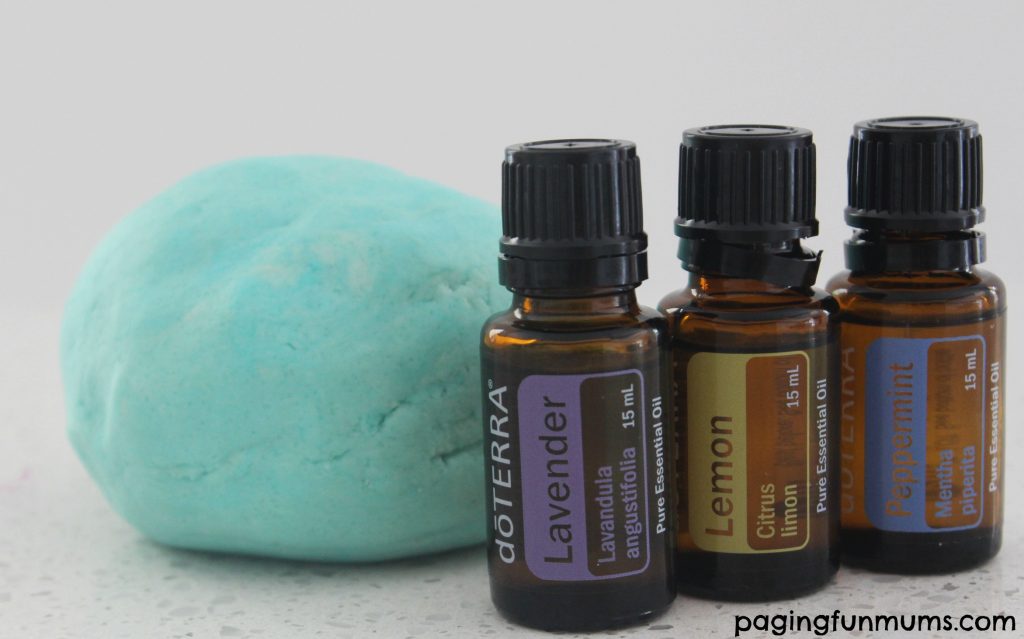 If you want to find out more about these beautiful oils. Click here.
If you want to become a Fellow Fun Mum Member & receive all of our fun craft, recipes & activities as well as special offers & promotions – click the button on our home page 🙂 
We also have some fun video tutorials for you to view on our YouTube Channel.