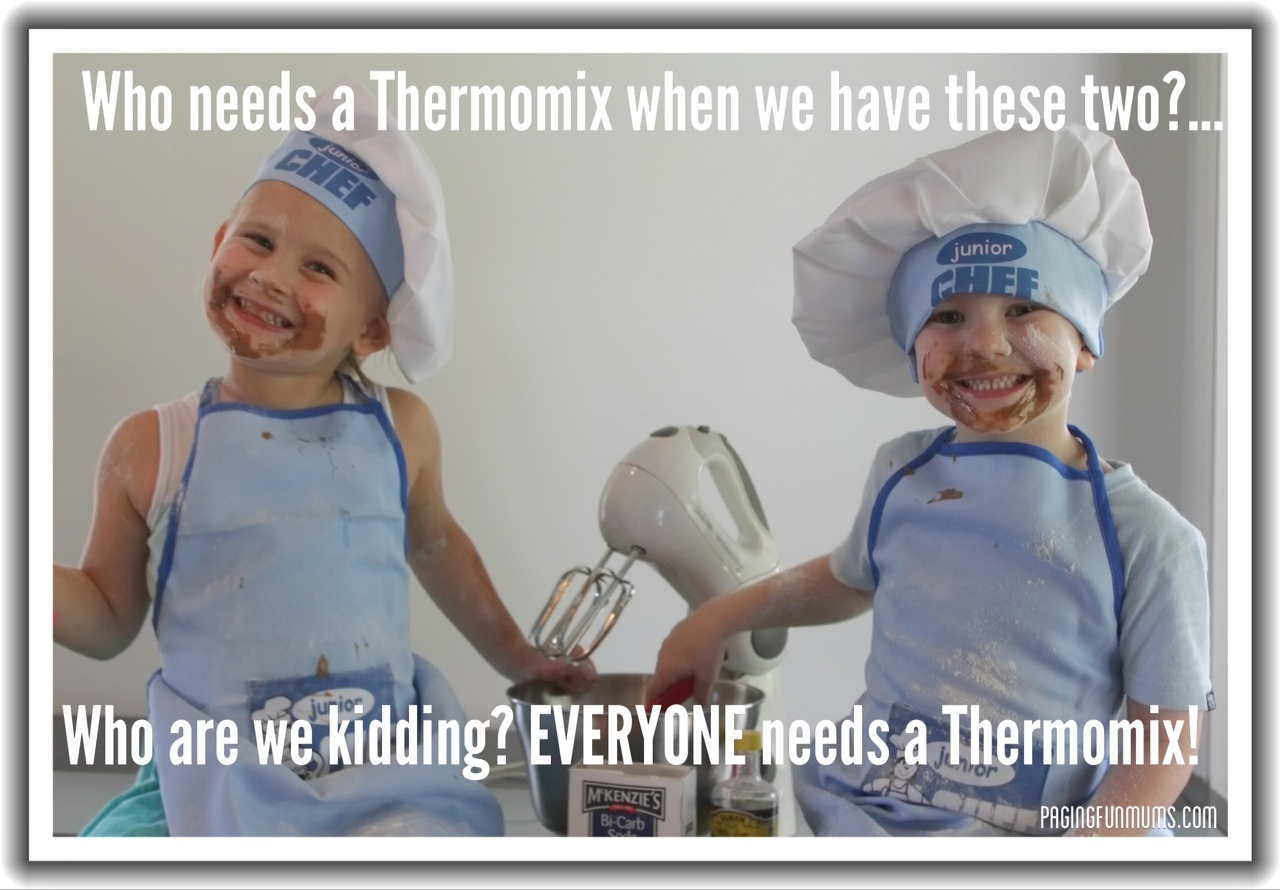 Hi everyone,
We're so excited to be taking part in a competition to WIN a Thermomix!!! You need to be one of our Facebook followers and also live in Australia to have a valid entry. This is the link to follow…
When we heard what the prize was we wanted to get 'creative' with the promotions – we decided a 'faux' cooking photo shoot was in order lol! So these are some fun pics we took of Little Miss M and Little Master L in the kitchen…with LOTS of flour and of course CHOCOLATE!!! It was soooo much fun for everyone! Kids LOVE getting 'dirty' on purpose! We love how the photos turned out and thought you might too…this could be a FUN photo shoot to do with your kids???
Wishing good luck to all our Aussie Fun Mums who enter…you have until Sunday 10th February 2013 @ 8.30pm Queensland time!
Louise & Jenni xox