I found this cute gift idea on Pinterest and thought it would make a perfect gift for my kids to make for their Dad! I wish I could link to the original source but I can't find it anywhere.
Without instructions we came up with the below.
What you'll need –
A pair of Men's work gloves
Green fabric paint (or use a fabric medium to mix with regular acrylic paint)
We used a Fabric Paint medium to transform regular paint into fabric paint. Simply mix the paint as per the instructions on the bottle, paint your child's hands with the paint and stamp them on the inside of the gloves. Once the paint is dry you need to iron it to set the paint.

We loved the poem that went with the original photo on Pinterest and made a quick card using 4x6inch photo paper.
You can download & print our version here.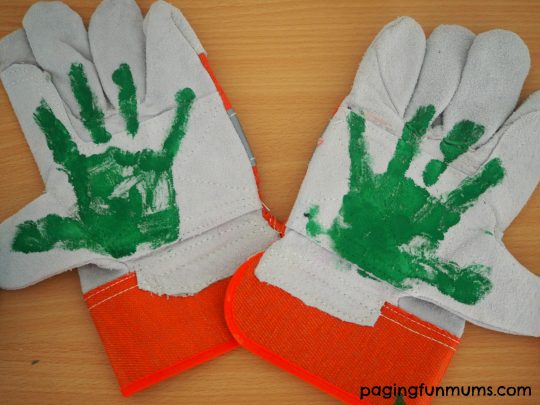 We hope you enjoy this idea! You might also like some of these gift ideas.
Louise x
If you want to become a Fellow Fun Mum Member & receive all of our fun craft, recipes & activities as well as special offers & promotions – click the button on our home page 🙂
We also have some fun video tutorials for you to view on our YouTube Channel.