This post contains affiliate links.
I've been searching for kids bedroom inspiration a lot lately whilst we decide how to renovate our children's two bedrooms. I've come across some pretty amazing ideas, especially these clever DIY Throw Rugs.
CROCHET CAR MAT – find the free pattern here.

Glowing Crochet Rug using LED rope lights! What a clever DIY idea! Find all the instructions here!
Beautiful Crochet Elephant Rug! I adore this design, you can order one to be made here, or find the pattern to make it yourself here.
Crochet Stegosaurus Pattern! My son would LOVE this in his bedroom! Find the awesome pattern here.
Or how about this Triceratops pattern? Find it here.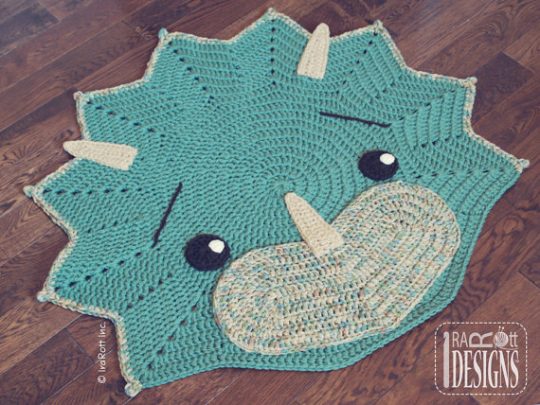 Fox Crochet Pattern – Oh my gosh! Fox designs are so popular right now!  Find the pattern here.
Crochet Butterfly Rug Pattern – This rug not only looks beautiful but it would be an amazing sensory play mat for babies too! Find the pattern here.
DIY Giant Rope Crochet Rug! This project looks amazing! You can find all the instructions here.
Crochet Watermelon Throw Rug! What a beautiful and bright design! Find it here.
We hope you like these project ideas!
Louise x
If you want to become a Fellow Fun Mum Member & receive all of our fun craft, recipes & activities as well as special offers & promotions – click the button on our home page 🙂 
We also have some fun video tutorials for you to view on our YouTube Channel.