Got a Twister game at home? Why not turn it into WATER BLOB TWISTER this Summer!! These Water Blobs are so easy to make and pairing them with a FUN game like this is bound to create FUN lasting, summer memories!!
Click here to read all the instructions on making your own and watch this video to see just how easy they are to create at home using a HAIR STRAIGHTENER!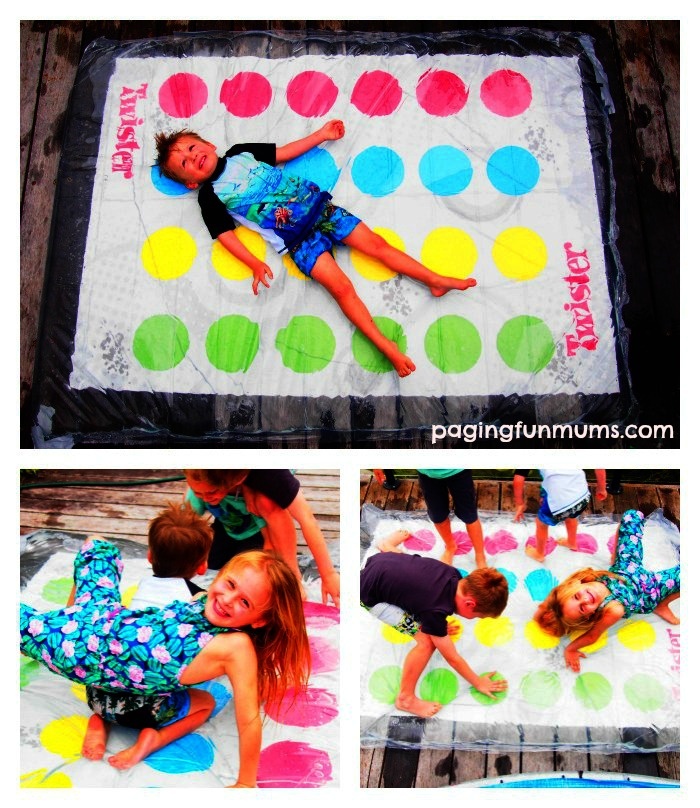 Do you have a Twister game at home? Would you have FUN with this? Click here to see our GLOW IN THE DARK Water Blob!
This post is not representative of the original Twister Game, it's just a way we use our home Twister game at home. Always make and use under adult supervision. 
If you want to become a Fellow Fun Mum Member & receive all of our fun craft, recipes & activities as well as special offers & promotions – click the button on our home page 🙂 
We also have some fun video tutorials for you to view on our YouTube Channel.