This post is sponsored by McDonald's
When we had the opportunity to meet 12 Fun Mums from our community, we were thrilled. We hosted a very un-McDonald's Party at McDonald's Chermside in QLD. Our Mums got to try the new Create Your Taste interactive menu and had the chance to WIN one of three Visa Cards!
On the day we gave away a $500, a $300 and a $200 Visa Card. You can imagine how excited our Mums were!
Our Fun Mums had to take a photo of the burger they had created and give it a name and were judged on the best photo quality, creativity & name. It was a very hard decision to make but Louise & I deliberated and came up with our top 2! You can check out their awesome entries below:
Check out these AMAZING Party Games!!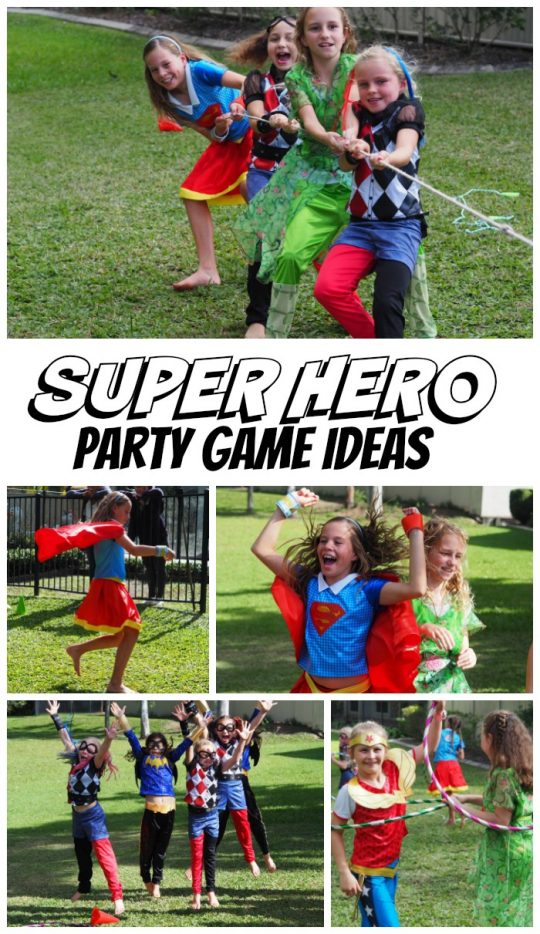 For the third prize we thought it would be fun to pick the next 3 best entrants and put them head to head in a minute to win it dual! We had the Mums & their partners at either side of the table. The Mums had a cup of 20 pom poms and another cup to catch them in. Check out our video below. An awesome 'Minute to Win it Game!
Here are another 4 easy and super fun minute to win it ideas: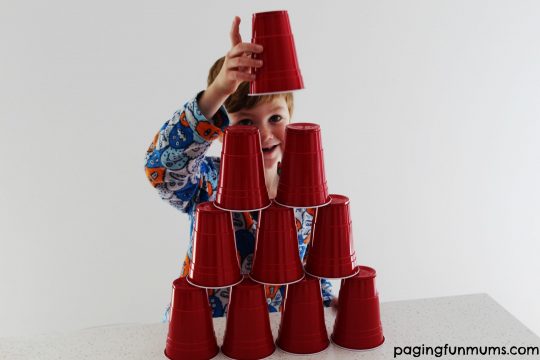 Cup Stack!
You have one minute to make the tallest tower you can with plastic cups!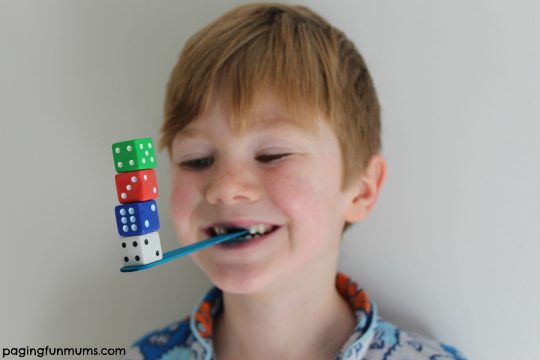 Dice Balance
See how many dice you can stack on a paddle pop stick in one minute…this isn't as easy as it looks and is fun to watch too!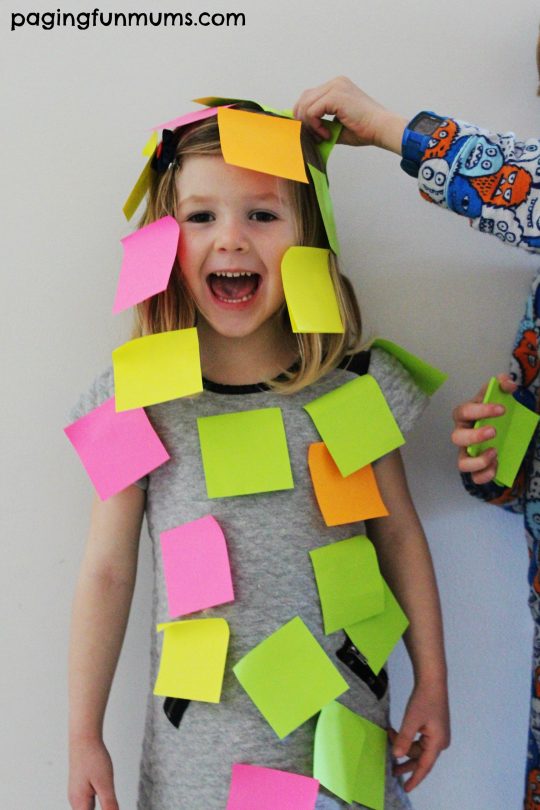 Post it Note Challenge
You have one minute to stick as many post it notes on your partner as possible…the face is not out of bounds with this one!
The Pom Pom & Straw Challenge
See how many pom poms you can blow across the finish line in one minute!
There are so many other great minute to win it game ideas! Head to our Pinterest Board here to see more!
You might also enjoy these FUN LEGO Games!
We were so happy to meet some of our Fun Mums and watch them enjoy the new Create Your Taste menu… we asked a few Mum's for their feedback and this is what they said:
"Sunday was our first 'Create Your Taste' experience – and we were impressed! We had expected our burgers to have a 'fast food' taste with the added advantage of being able to customise the toppings so we were pleasantly surprised when our Create Your Taste burgers arrived! Our "Create your taste" burgers were definitely cafe/restaurant quality- they tasted fresh and were beautifully presented on their wooden boards. In the past we've often purchased McDonald's for our children and opted for something different for ourselves- however after the wonderful "Create Your Taste" experience I can see many more McDonald's meals in our future! Highly recommended for families- there really is nothing better than a great meal with access to a playground".
"Mark and I both enjoyed our burgers, I loved that it was easy to do and I enjoyed using the touch screen options which made it easy to order. I also loved that there was a third choice for sides rather than fries or salad, my coleslaw was amazing and would have it again. Thanks again for having us"!
There was nothing but positive feedback on the day!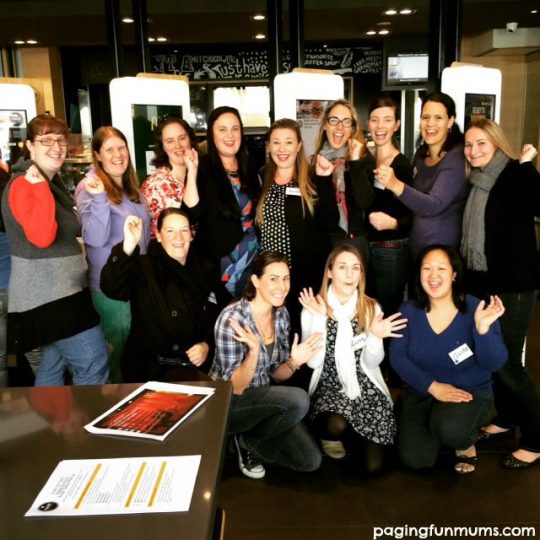 You can tell by this photo how much fun we all had!
Please feel free to check out our video below of the day!

We would like to thank McDonald's for making this event possible for us, it was so awesome to meet some of our readers face to face and we only usually talk on-line. This is something that we would love to do more of in the future and look forward to meeting more of our fellow Fun Mums.
We also have some fun videos for you to view too! You can check them out here.
If you want to become a Fellow Fun Mum Member & receive all of our fun craft, recipes & activities as well as special offers & promotions – click the button on our home page  
Oh, and why not pop over and 'like' us on Facebook OR perhaps Twitter is your thing. You can also find us on Pinterest & Instagram too!    
This post is coordinated by The Remarkables Group