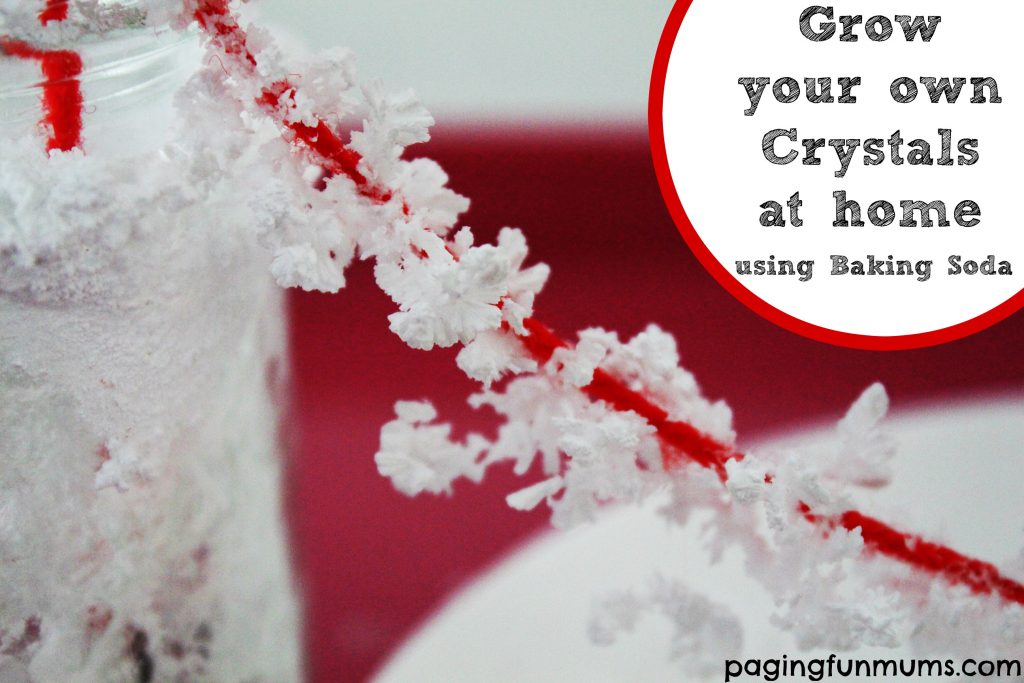 My little 6yo loves this kind of thing! He loved to watch our Rock Candy grow and equally loved our Magic Crystal Garden experiment! When I came across this idea, I knew we had to try it right away! As I suspected, he loved to watch these amazing crystals grow too! As I always say, this is 'Science and Fun rolled into one"!
To make your own you will need:
Two glass jars
Two paper clips
A length of wool
Baking Soda
Plate
Spoon
Warm water
How to:
Step 1
Fill the two jars with warm water
Step 2
Add the baking soda one spoonful at a time and stir – keep adding (to both jars) until you can't dissolve anymore
Step 3
Attach a paper clip to each end of the wool
Step 4
Lower the paper clip ends of the wool into the jars so that it is suspended between the two – as pictured below
Step 5
Place the plate underneath to catch any of the crystals that might fall
Step 6
Let the crystals grow for a few days – you can even let them go for over a week and you will see changes everyday!
This is such a great way for kids to learn at home! Drop a comment below on what you like to do at home that helps educate your kiddies!
Head to our Science section for plenty of other fun & educational ideas too!
We also have some fun videos for you to view too! You can check them out here.
You may also like our:
20 + Science Projects for Kids
If you want to become a Fellow Fun Mum Member & receive all of our fun craft, recipes & activities as well as special offers & promotions – click the button on our home page 🙂