Okay, it's October now which means we don't have too long before Christmas arrives…time to start crafting…and also looking at handmade gifts online. Etsy is one of my favourite places to find both crafting inspiration and beautiful handmade gifts to order. I came across this store and decided there were too many gift ideas NOT to write a featured blog about. So here are some of the lovely gift ideas I found. *this post contains affiliate links for your convenience.
How perfect are these personalised cake stencils for the cake baker in your life?!! You can order them here. 
Love this idea! Chalkboard Wooden Bottle Box! Order one here. 
I love the idea of these personalised baby blocks! You could order a 'Baby's First Christmas' set too! Order them here.
okay, I'm ordering this one now!! What an awesome idea!! Perfect gift for the person who has everything! Order one here.
Another cool gift idea – this handy and space saving Desk Photo Block. You can have your own message added! Order one here.
I think these glass Christmas baubles are so beautiful! I especially love the personal captions on each Polaroid. the can be ordered here.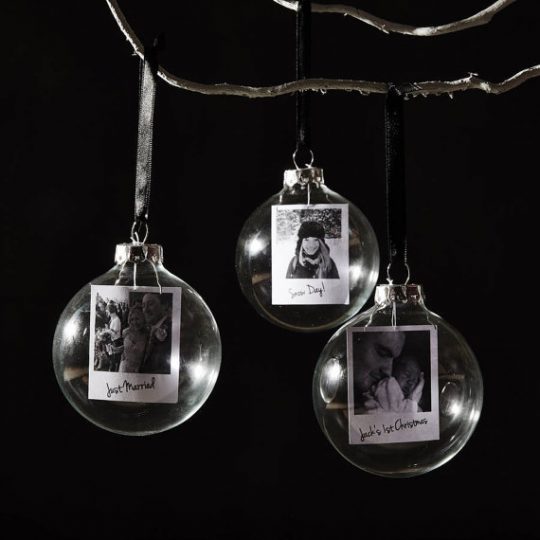 And my last favourite item from this store is this awesome Christmas Cake topper!! I would love to serve our Christmas day desert with this placed on top! Order yours here. 
All of these beautiful products and much, much more can be found in this Etsy Store Sophia Victoria Joy.
I hope these have given you some FUN gift inspiration and saved you some time on your Christmas shopping. We look forward to sharing more lovely Etsy stores in the months leading up to Christmas.
Louise x
If you want to become a Fellow Fun Mum Member & receive all of our fun craft, recipes & activities as well as special offers & promotions – click the button on our home page 🙂