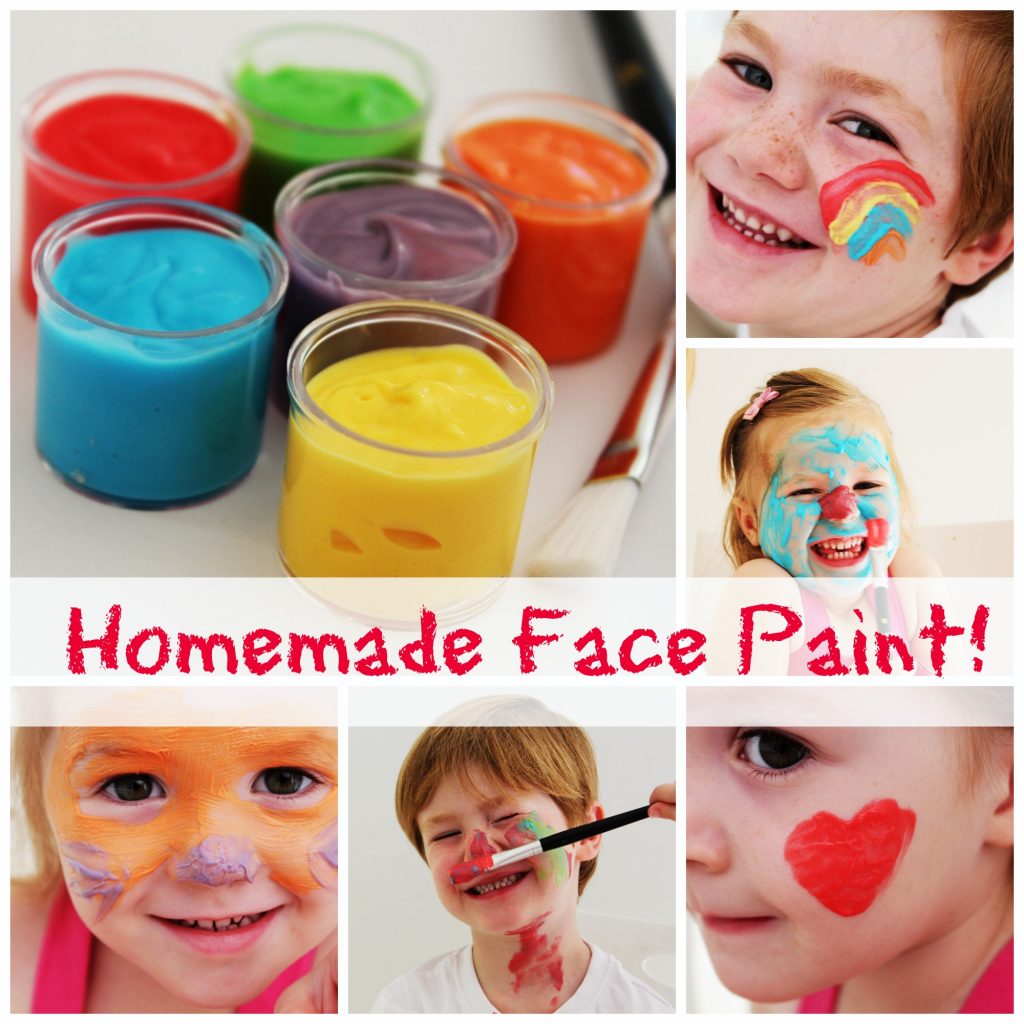 The kids and I had a great old time making and playing with this homemade Face Paint. It's been around forever & I've been meaning to try it and I'm so glad I did! Who knew you make it with only 3 household ingredients too!
To make your own you will need: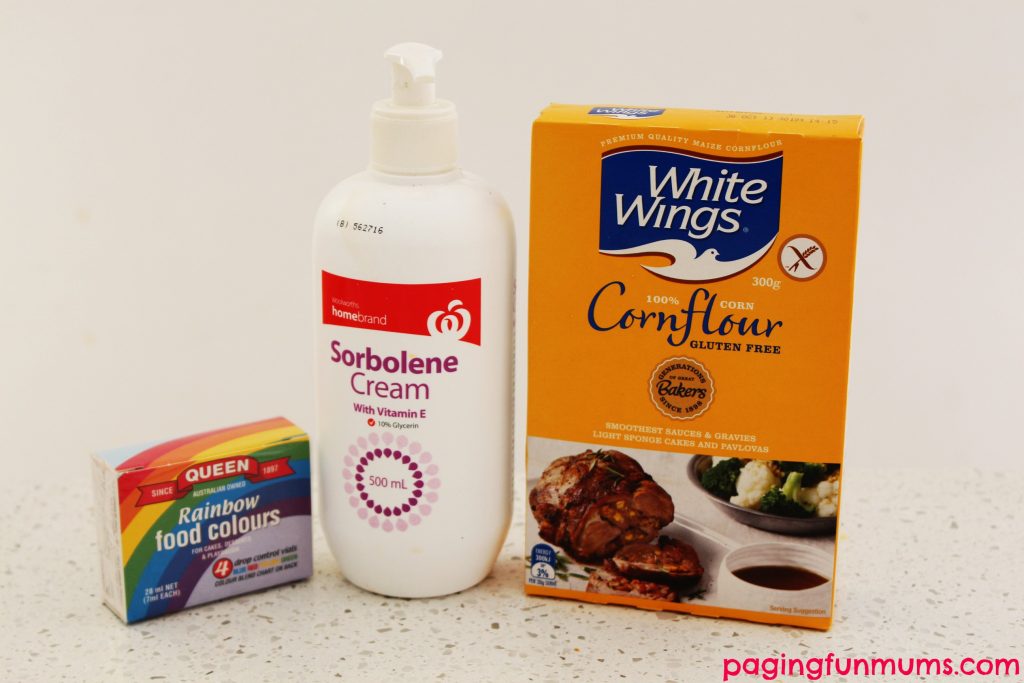 1 tsp of Sorbelene Cream (or any type of body lotion)
2 tsp of Corn Flour
1 tsp water
Food Colouring
This will make one colour… we made 6!
Simply add all of the ingredients together and mix well!
We used a palette to mix them and then transferred them to cute little containers : )
These paint on really well – of course they aren't the same as the 'professional' face paints but they are a great make at home activity!
The kids enjoyed painting themselves… but liked the idea of painting each other even better!
We used the food colouring that you get from the local supermarket (pictured above). I put the kids into the bath straight after our play and there wasn't any staining, but I wouldn't recommend to keep this on for long periods of time…just in case!
If you liked this activity, you may also like our:
If you want to become a Fellow Fun Mum Member & receive all of our fun craft, recipes & activities as well as special offers & promotions – click the button on our home page : )