We were super lucky to get the lovely Carly from Sublime Cakes and Sweets to make this divine Rainbow Cake for my daughter's Rainbow Party.

She was also kind enough to teach us how to make the very sweet Fondant Clouds to decorate Cakes, Cupcakes and sweets!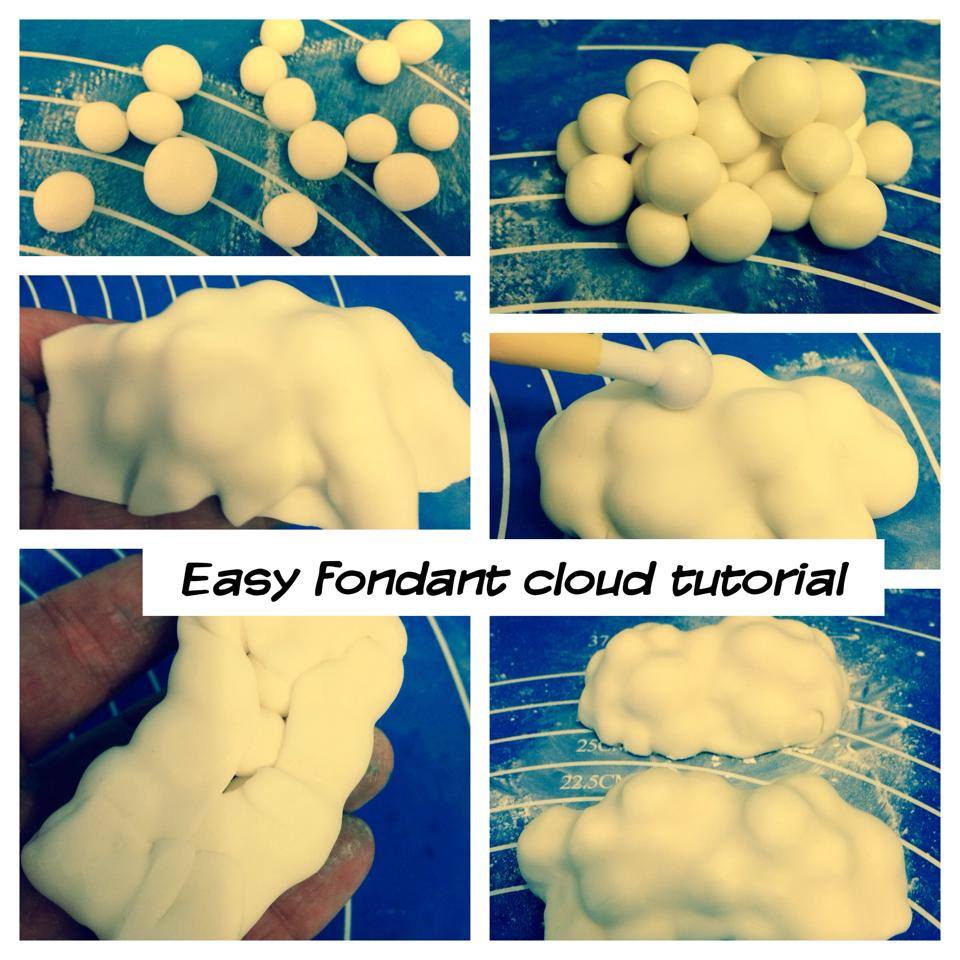 Step 1 
Roll small amounts of fondant into balls
Step 2
Wet the balls slightly with water then stick them together in a cloud type formation
Step 3
Roll out a sheet of fondant big enough to cover the grouped balls and lay over the top
Step 4
Mould  & smooth the sheet over the balls
Step 5
Fold any remaining fondant underneath the cloud and secure with a small dab of water
Step 6
Leave them to harden and you are done! Voila! Wet the bottom of the cloud formation to add to your Cake, Cupcakes or sweets!
If you have any questions or would like one of Carly's amazing cakes, make sure you 'like' Sublime Cakes and Sweets on Facebook!
For other handy hints & tips for kids parties including decorations, games, food and more, head to our 'Kids Parties' section!
If you want to become a Fellow Fun Mum Member & receive all of our fun craft, recipes & activities as well as special offers & promotions – click the button on our home page : )