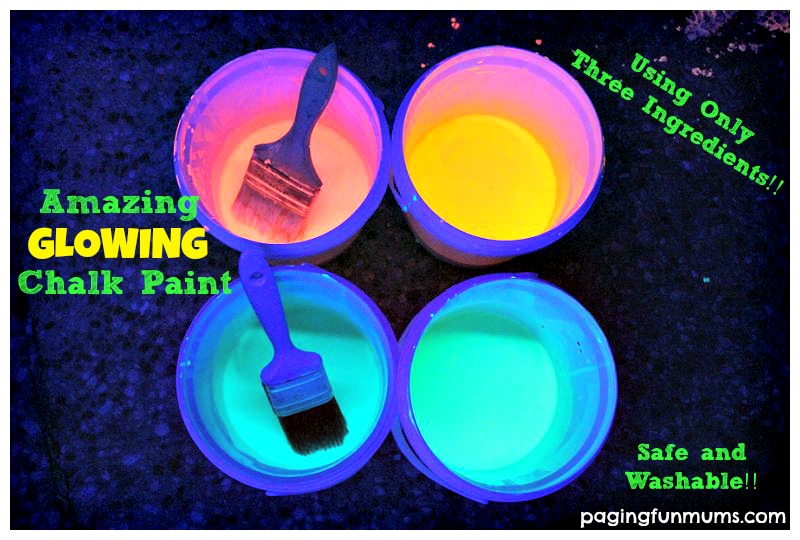 We have been having a ball making things glow with our blacklights! Here is our latest project ~ Glowing Chalk Paint!!
It's so easy to make using these ingredients –
Neon Washable Paint
Cornflour
Water
We simply made a mix of 2 tablespoons of Neon paint, 2 cups of water and one cup of cornflour. Mix it up and paint it on – it's that simple!
Under the blackilghts it looks like something from a sci-fi or Halloween party!! Super cool for the kids to create with – especially over those warm Summer nights!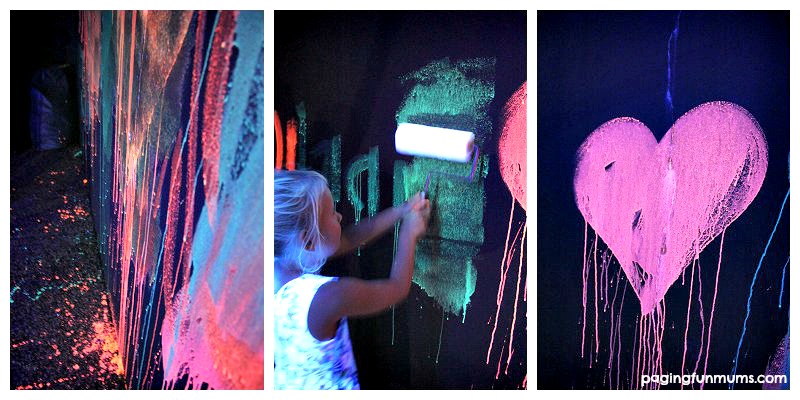 Here is the link to the Australian store where we purchased our Fluro Light Fitting and Blacklight tube  from Wide World of Lights. You can also find them via their Facebook Page. You can buy the tube separately if you are lucky enough to have a Fluro Light Fitting at home.
Here are some other 'glowing' projects you might enjoy –
If you want to become a Fellow Fun Mum Member & receive all of our fun craft, recipes & activities as well as special offers & promotions – click the button on our home page : )