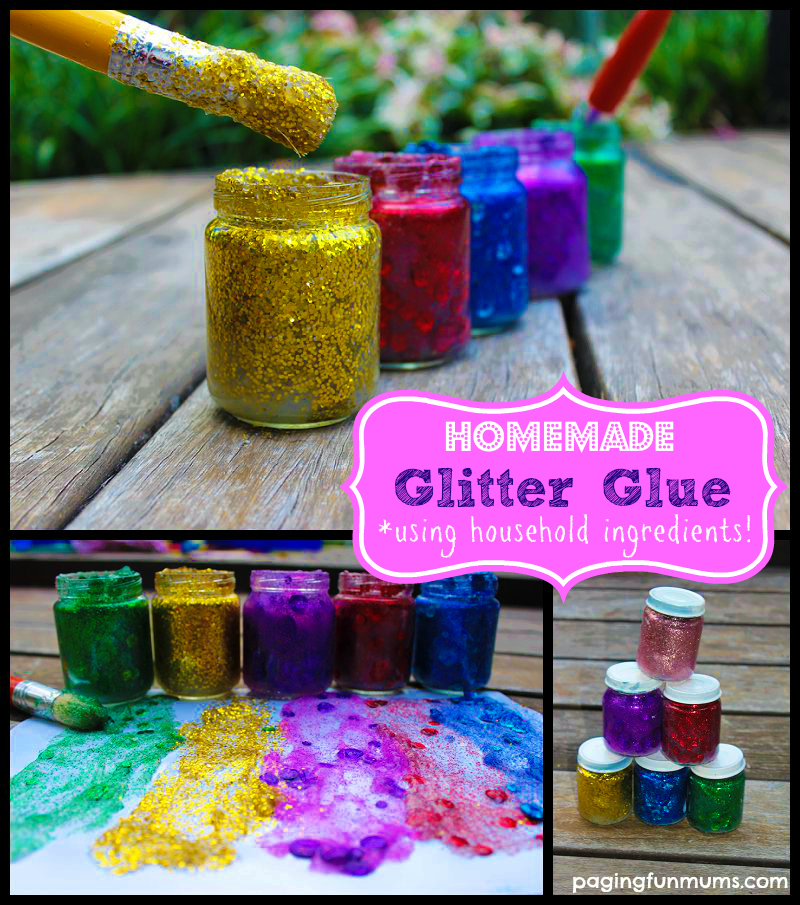 This Homemade Glitter Glue has become a favourite in our household! So easy to make and so much FUN to create with!!
We adapted the recipe from our Homemade Glue recipe which you can find here – Homemade Glue.
Watch the video tutorial here –
What you'll need –
1 cup of Cornflour or Cornstarch
1 tablespoon of fine salt
6 cups of hot water
2 tablespoons of white vinegar (this should stop help keep the mixture and prevent mold from growing)
Two heaped tablespoons of glitter per cup of glue (we used fine, course and even added some sequins)
This recipe makes approximately 6 cups of Glitter Glue.
Start by whisking all the ingredients (except the Glitter) in a medium/large saucepan and placing on a high heat and constantly whisk until the mixture turns translucent (this should only take a minute or two)  *do not leave the mixture unattended as it thickens quickly! You may need to add some hot water to the mix if it becomes too thick. Divide the mixture between the baby jars and allow to cool.
Mix in the different coloured Glitter into the Glue and you are all set to go.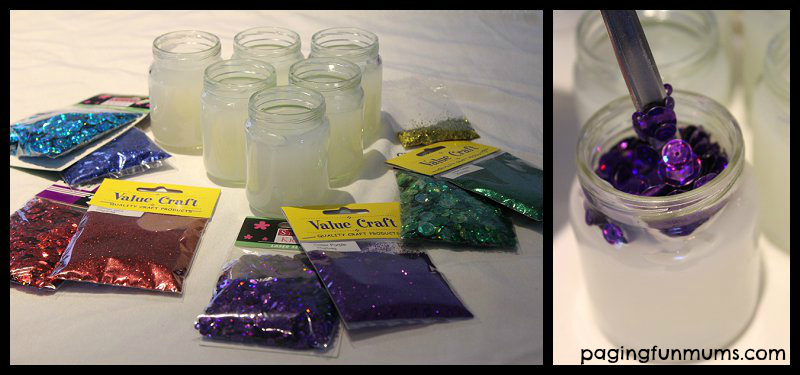 The mixture will store in the refrigerator for up to three months. It does set hard like jelly when refrigerated – all you need to do is add a teaspoon or two of hot water to soften the mix.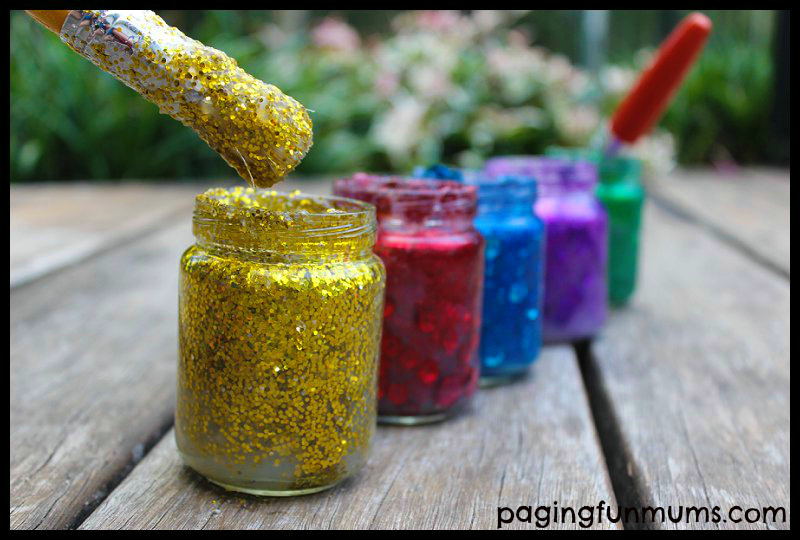 Once dry the glue will go clear – leaving just the shinny glitter on the artwork. You may choose to add some food colouring to the mixture to make a brighter finished colour.
We hope you enjoy this recipe as much as we do – you might also like to try these FUN recipes that we enjoy using at home –
Louise x
If you want to become a Fellow Fun Mum Member & receive all of our fun craft, recipes & activities as well as special offers & promotions – click the button on our home page : )