Wow – how cool are these FUN Giant Eyes? We love how they look hanging in the bush in our front yard…and on the Car & Rubbish Bin lol!
These are so simple and easy to make.
All you'll need –
Two large White Plastic Plates – we found ours at the local discount store for $2.50 each
Two smaller sized black plastic party plates
A glue Gun
Some elastic or double sided tape (depending on where you decide to hang them).
Start by gluing the smaller plate inside the larger one, then glue a loop of elastic to the back (this is great for hanging them on trees).
Then have some FUN with the kids trying to decide where to try them :).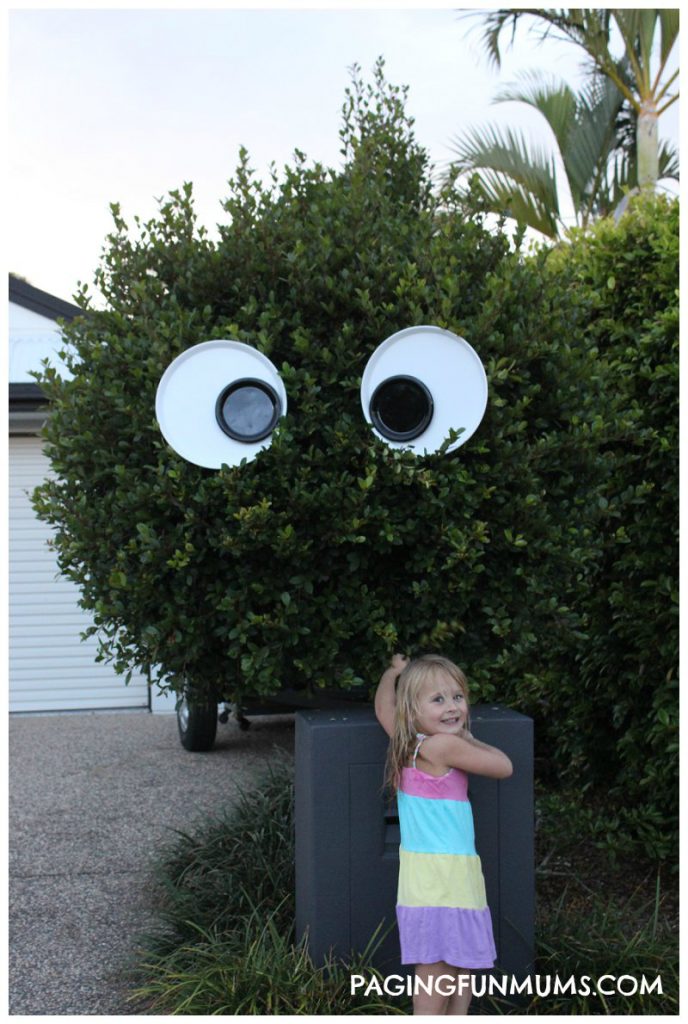 Our neighbours are making some for their trees now too – it's going to look great on Halloween night!
*UPDATED PIC* We took our Giant Googly Eyes to the beach yesterday and made a FUN Sand Monster! They also made a great Frisbee ;).
We hope you enjoy these eyes as much as we did :).
Louise x
If you want to become a Fellow Fun Mum Member & receive all of our fun craft, recipes & activities as well as special offers & promotions – click the button on our home page : )