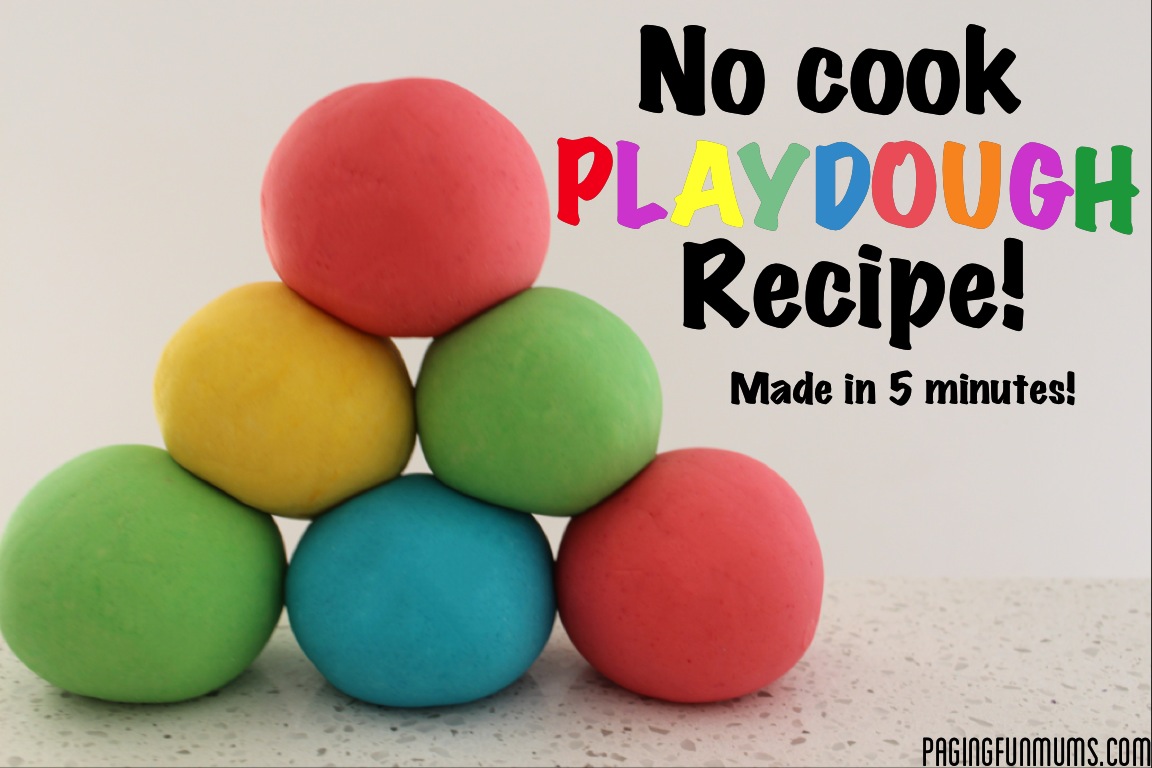 This is so simple to make – no cooking required! Just mix all the ingredients together and in 5 minutes you have perfect playdough! You will never need to buy it from the store again!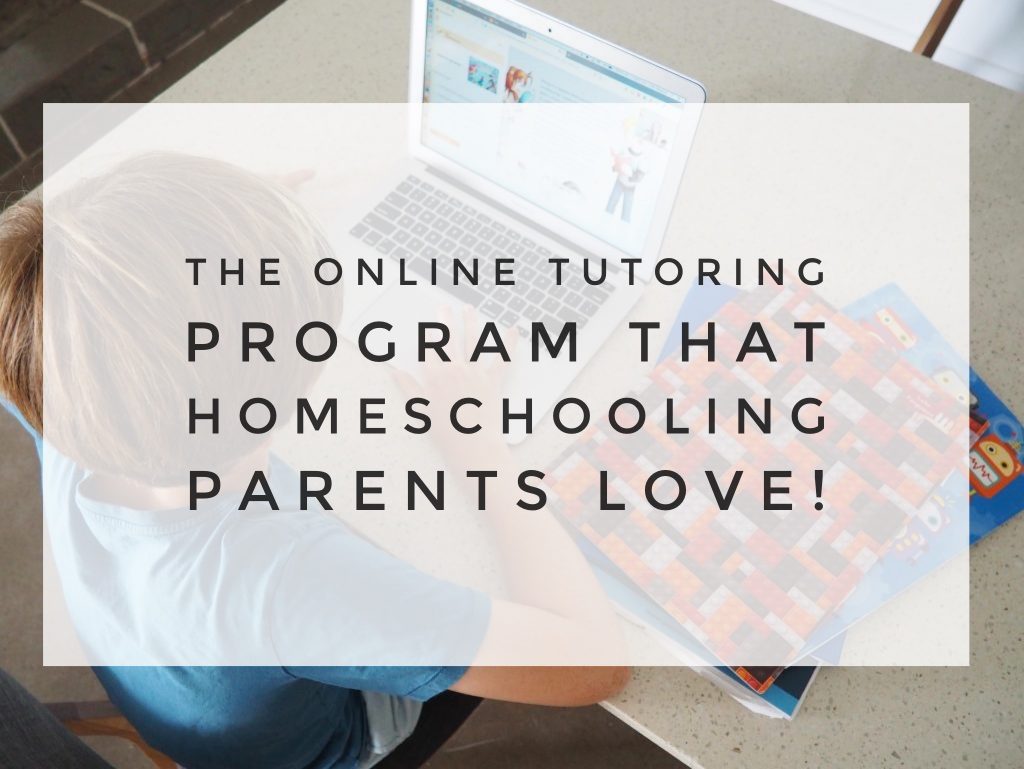 Check out our simple video tutorial at the top of this post!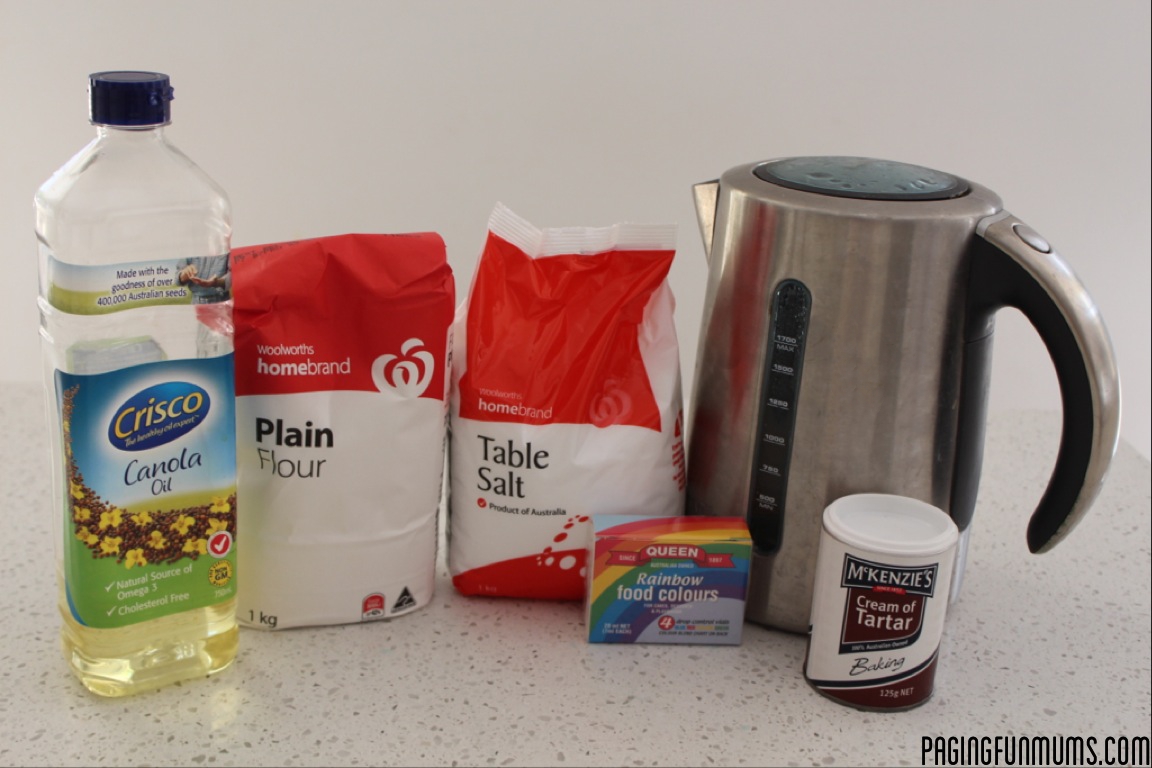 Ingredients
1.5 cups of flour
1/2 cup of salt
2 tbs of cream of tartar
1 tbs of oil
Food colouring
1 cup of boiling water
Directions
Mix all ingredients except the boiling water together into a large mixing bowl
Add the boiling water and mix well (Note, the food colouring will mix in better if added to the boiling water) Please take care when using boiling water around children.
Stir well until the mixture is well combined
Roll it out on a flat surface and you are ready for some playdough FUN!
The playdough will last quite a few days if it is stored in an air tight container or plastic wrap too! : )
If you liked this activity, you may also like our:
20 Awesome Homemade Playdough Recipes Round Up
Soft as a Cloud Playdough – using only 2 ingredients
If you want to become a Fellow Fun Mum Member & receive all of our fun craft, recipes & activities as well as special offers & promotions – click the button on our home page 🙂
We also have some fun video tutorials for you to view on our YouTube Channel.