These Mini Memory Jars are so easy and inexpensive to make – a great way to capture the memories of Summer and the beach!
All you'll need –
·        Glass mason jar
·        Scissors
·        Cute beach photo (printed to make the person the right size for inside the jar).
·        Double sided tape
·        Laminator or Non-acid spray (to protect the photo)
·        Sand
·        Shells or other tiny treasures that you've found during summer
Simply cut around the figure in the photo but make sure you leave some room at the base to 'bury' in the sand (you may wish to laminate this). I used a non-acid craft sealer on the photo first – you can purchase this from any good scrapbooking store.
I then bent the base of the photo and added some double sided tape to the base, stuck that in the centre of the jar and then added the sand and shells.
It looks lovely decorating my daughter's  bookshelf – I placed it up high so she couldn't shake it like a snow globe ;).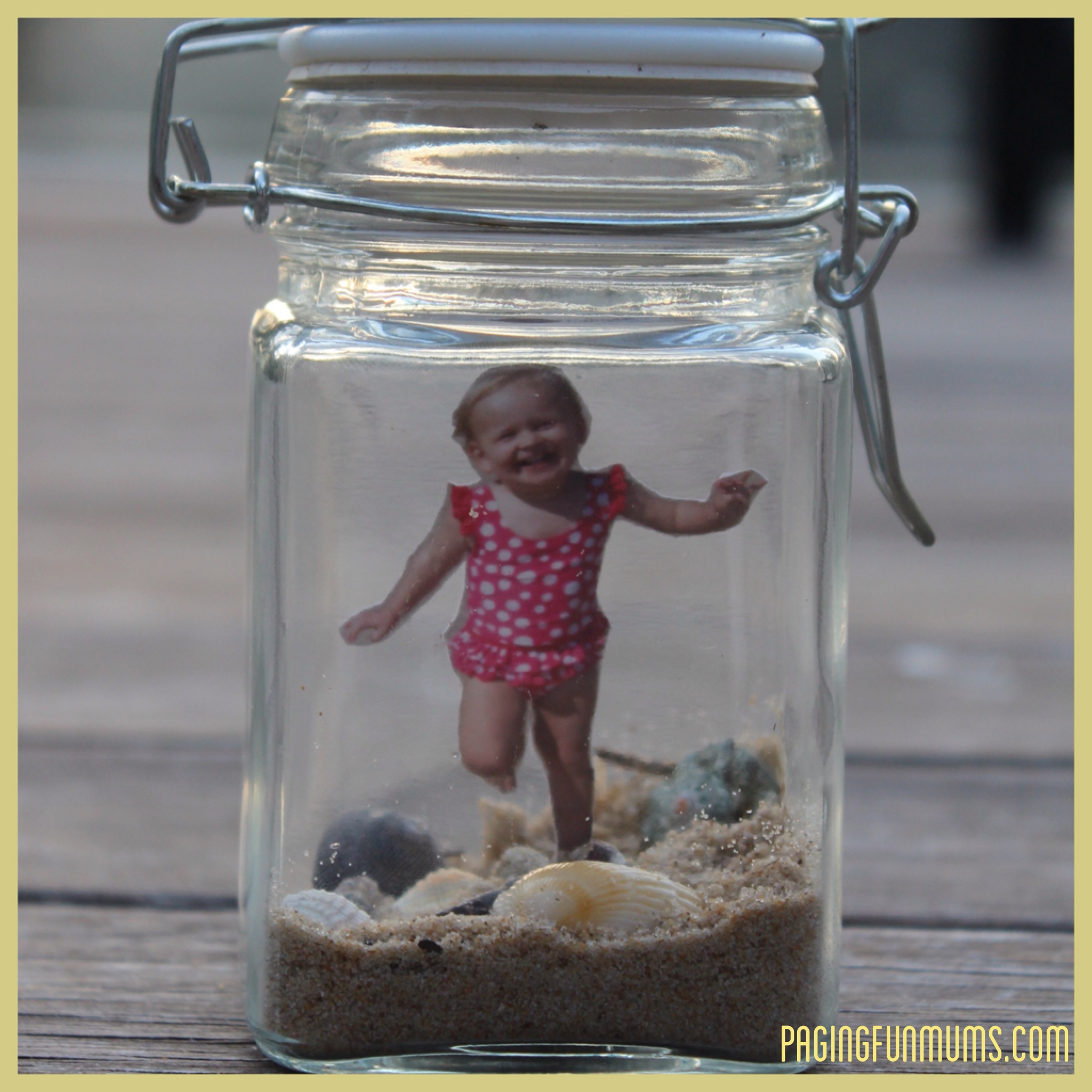 I hope you enjoy this little craft as much as we did :).
Please let us know if you give this a try, we'd love to see the photos! You might like to post them on our Facebook page as we are starting a 'Fan Photo' Album!
Louise x
If you want to make sure you receive all of our fun crafts, activities, recipes & ideas, be sure to subscribe to our blog & we'll email you! 
Oh and why not pop over and 'like' us on Facebook OR perhaps Twitter is your thing. . You can also find us on Pinterest & Instagram too!