Master L loves Despicable Me! The Despicable Me 2 Movie has just been released here in Australia and it was hilarious! We were lucky enough to go the premiere & I made Master L a '
Minion Costume
', he looked so cute! He even won best dressed! It would also make a really cool Halloween costume!
We did some '
5 Little Duck Bath Finger Puppets
' a little while back which were a HUGE hit with both of my kids, so I used the same concept & made a 'Minion' version.
Check out our cute video on how to make your very own Minion Finger Puppets at the top of this post!
All you need is:
Yellow Kitchen Gloves (I got mine for 99c for two pairs at Woolworths)
Permanent marker (thin) and
Scissors!
I googled 'Minion Images' and got plenty of ideas for Minion facial expressions, then used the permanent marker to draw their little faces onto the finger tips of the glove.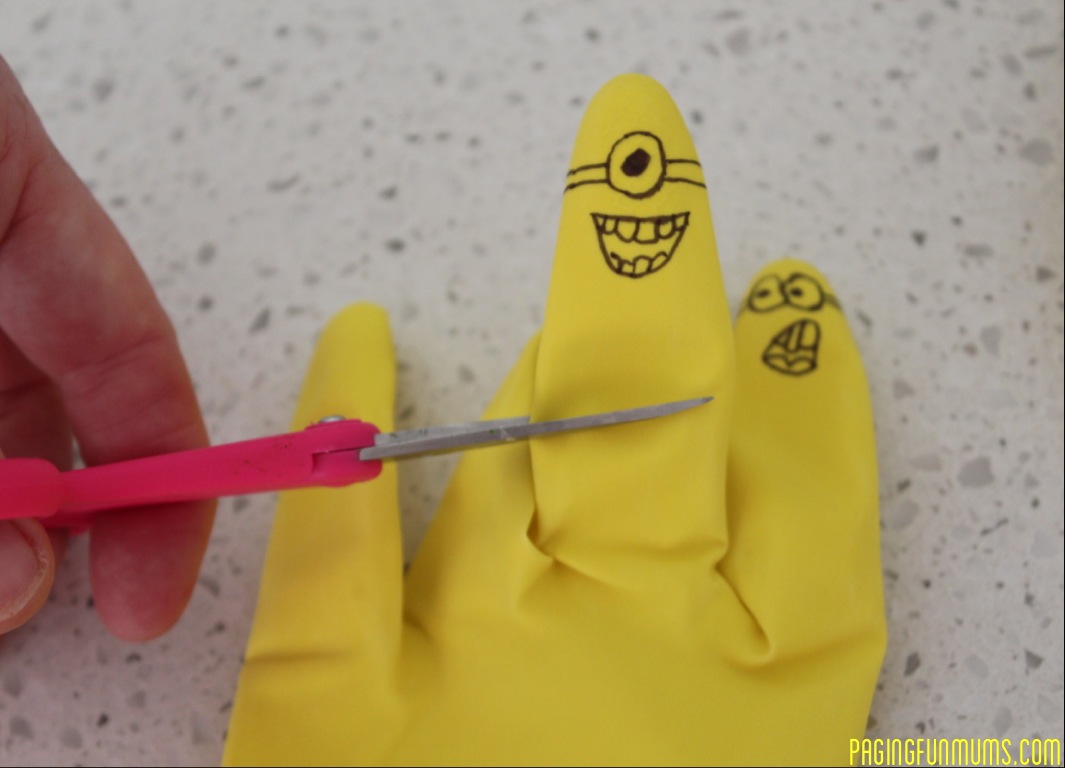 Then cut off each individual 'Minion' to the size that would fit the kiddies fingers.
We had some great imaginative play with this! They are great to play with in the bath too!
Whilst you're here, check out our:
If you want to become a Fellow Fun Mum Member & receive all of our fun craft, recipes & activities as well as special offers & promotions – click the button on our home page : )