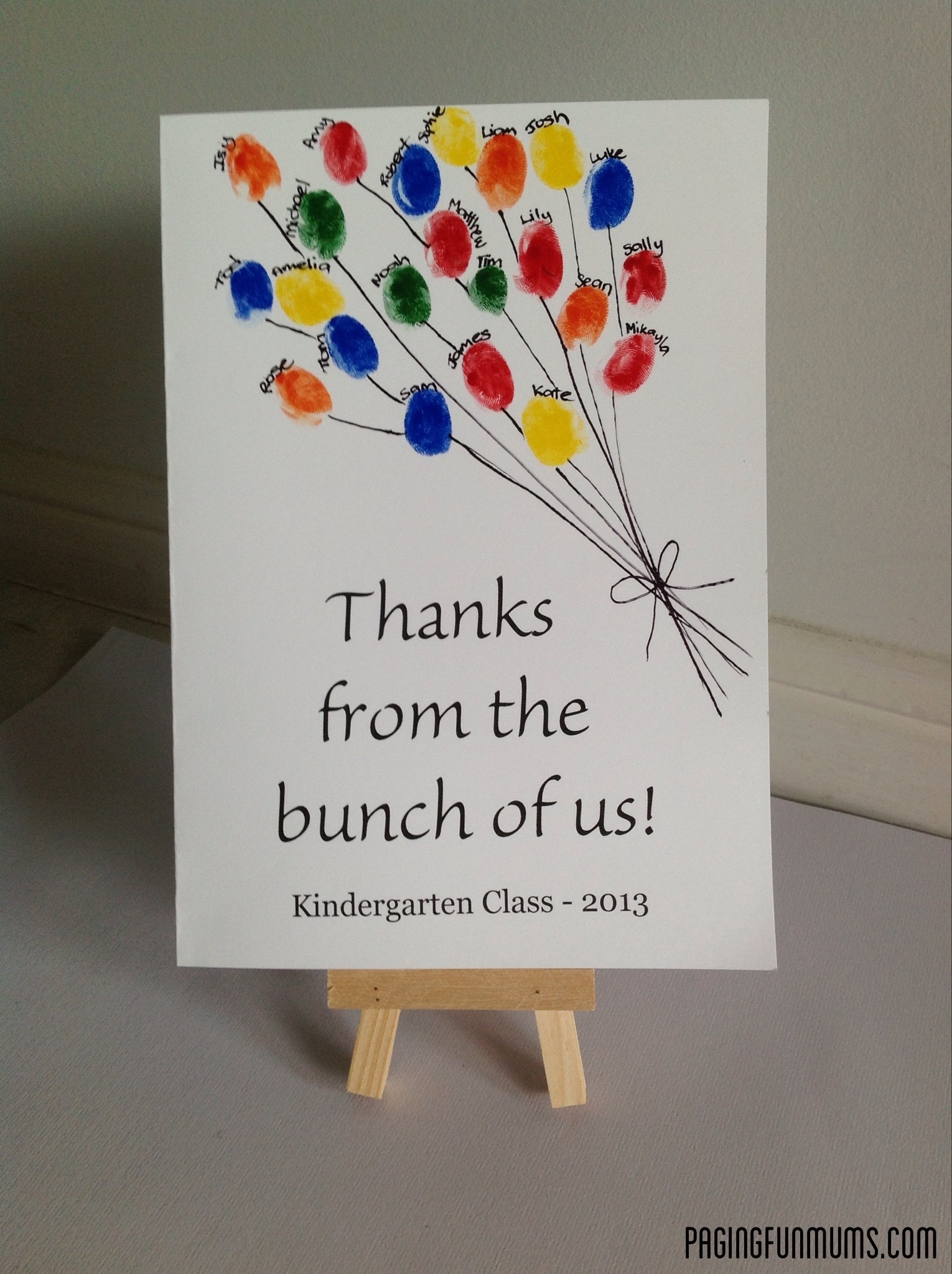 This is a fun and easy card to make for Teacher Appreciation Week from the whole class.
All we did was print the 'Thanks from the bunch of us' on white cardstock, got each child to stamp their thumbprint using texters (water based), wrote each child's name above their print and drew on some string.
This would work great done on a small canvas also.
Enjoy.
Louise x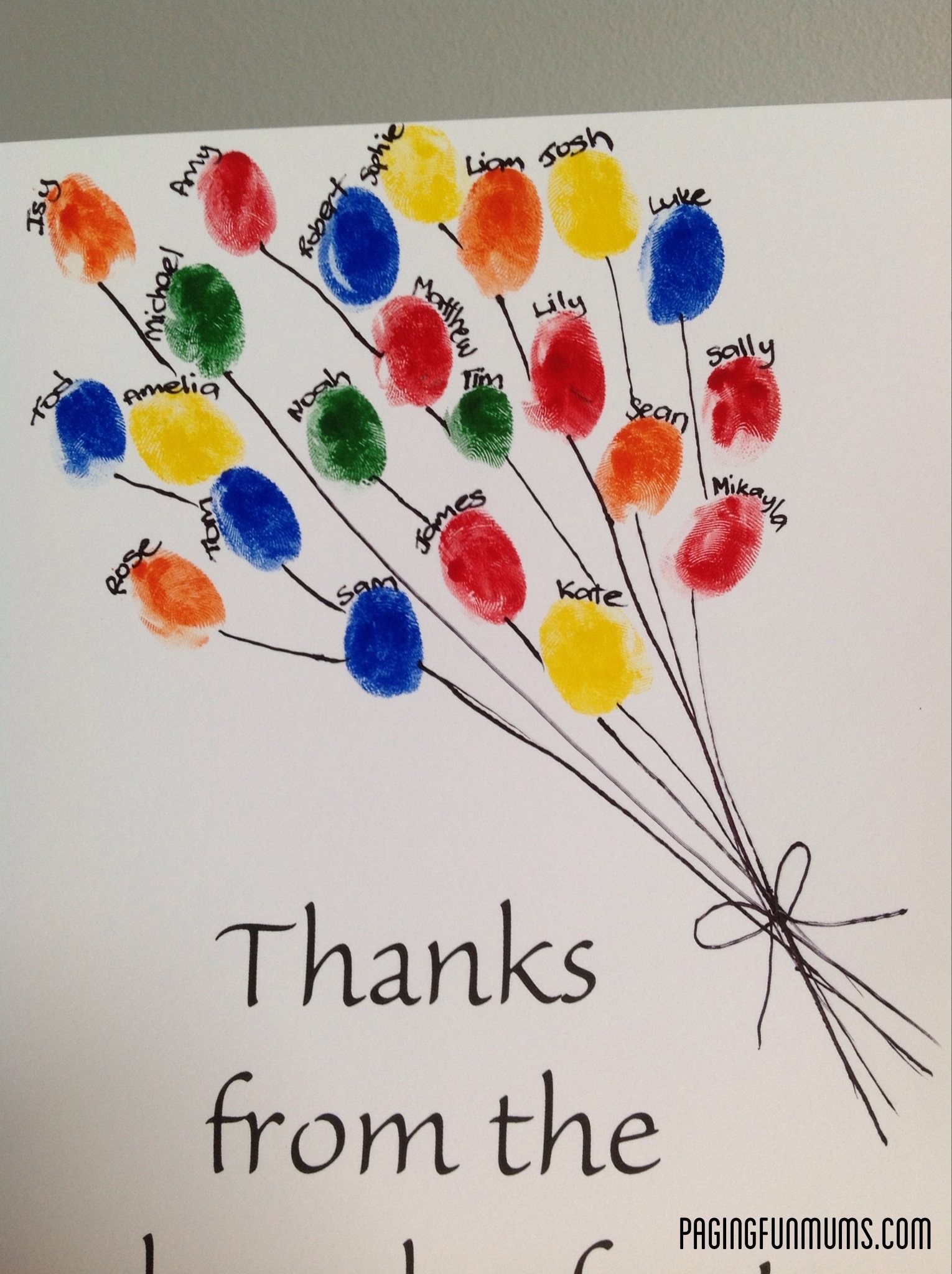 You may also like our:
If you want to become a Fellow Fun Mum Member & receive all of our fun craft, recipes & activities as well as special offers & promotions – click the button on our home page : )