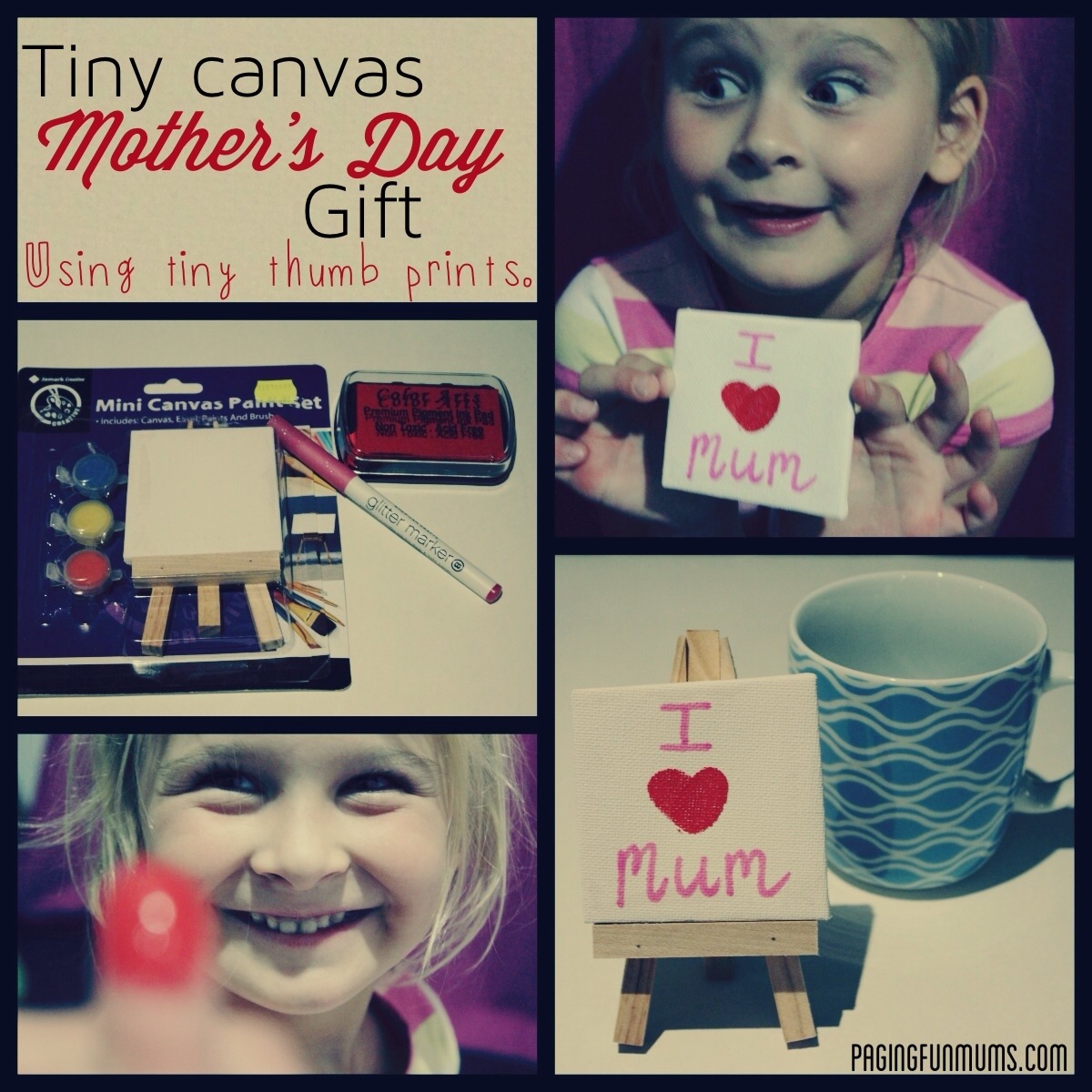 I found these cute Mini Canvas sets at our local $2 store for $3.95… I thought it would make a cute Mother's Day gift for Miss M to make.
I dug up a pink glitter marker pen and got Miss M to help me write the 'I' and 'Mum' (she's getting very good at picking letters now). We then gently pressed her thumb into one of my red scrapbooking ink pads, pressed one down and then the other to form the heart.
To make this gift a little more sentimental I asked Miss M why she loved me…she replied "Because you are the best Mummy in the whole world and because you cook the best dinners". I wrote this and the date on the back of the Canvas.
If you can't find this mini canvas you could make it into a lovely Mother's Day card including the special question and answer inside.
And yes, I help my Miss M make my Mother's Day gifts – we enjoy doing it together and she gets to wrap them and give them to me on Mother's Day. The memories of us making them add to my love of the gift.
Louise x
You might also our other Mother's Day Gift Ideas!
If you want to become a Fellow Fun Mum Member & receive all of our fun craft, recipes & activities as well as special offers & promotions – click the button on our home page : )