Cheap – Ruffle table skirt
This is such a great trick to decorate a party table!  All you need to do is buy a cheap roll of plastic table cloth (we also used matching rectangle and round plastic tablecloths but you could just use the same roll).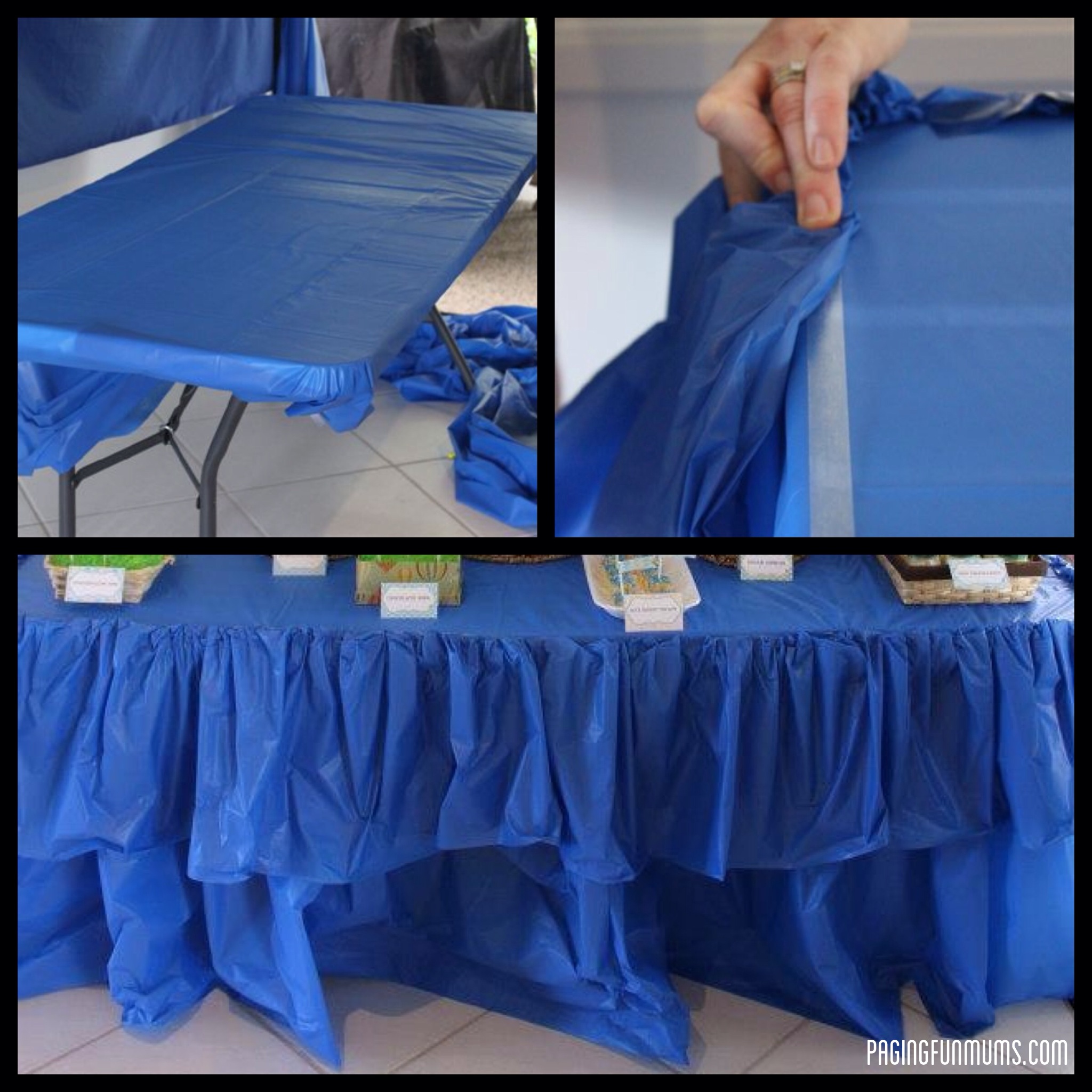 First, we covered the table with the rectangle table cloth then ran some double sided tape around the edge. Then it's just a matter of folding the plastic roll to the correct length to make a ruffle and gathering and sticking as you go. So easy, cheap & effective!!!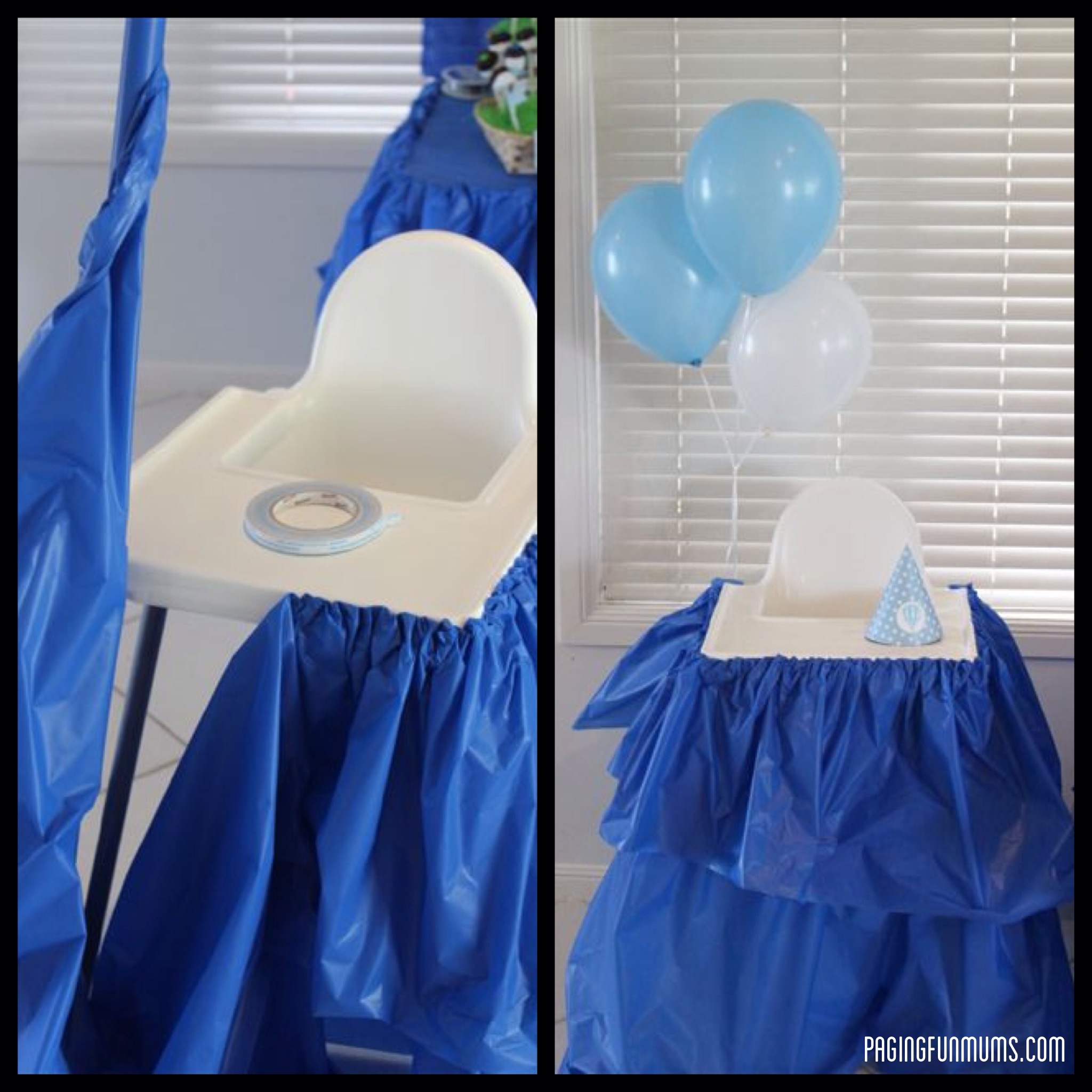 I also used this technique to cover Mason's highchair, added some balloons and there was the perfect setting for his first taste of cake 🙂
If you liked this party idea, you might also like our:
If you want to become a Fellow Fun Mum Member & receive all of our fun craft, recipes & activities as well as special offers & promotions – click the button on our home page : )