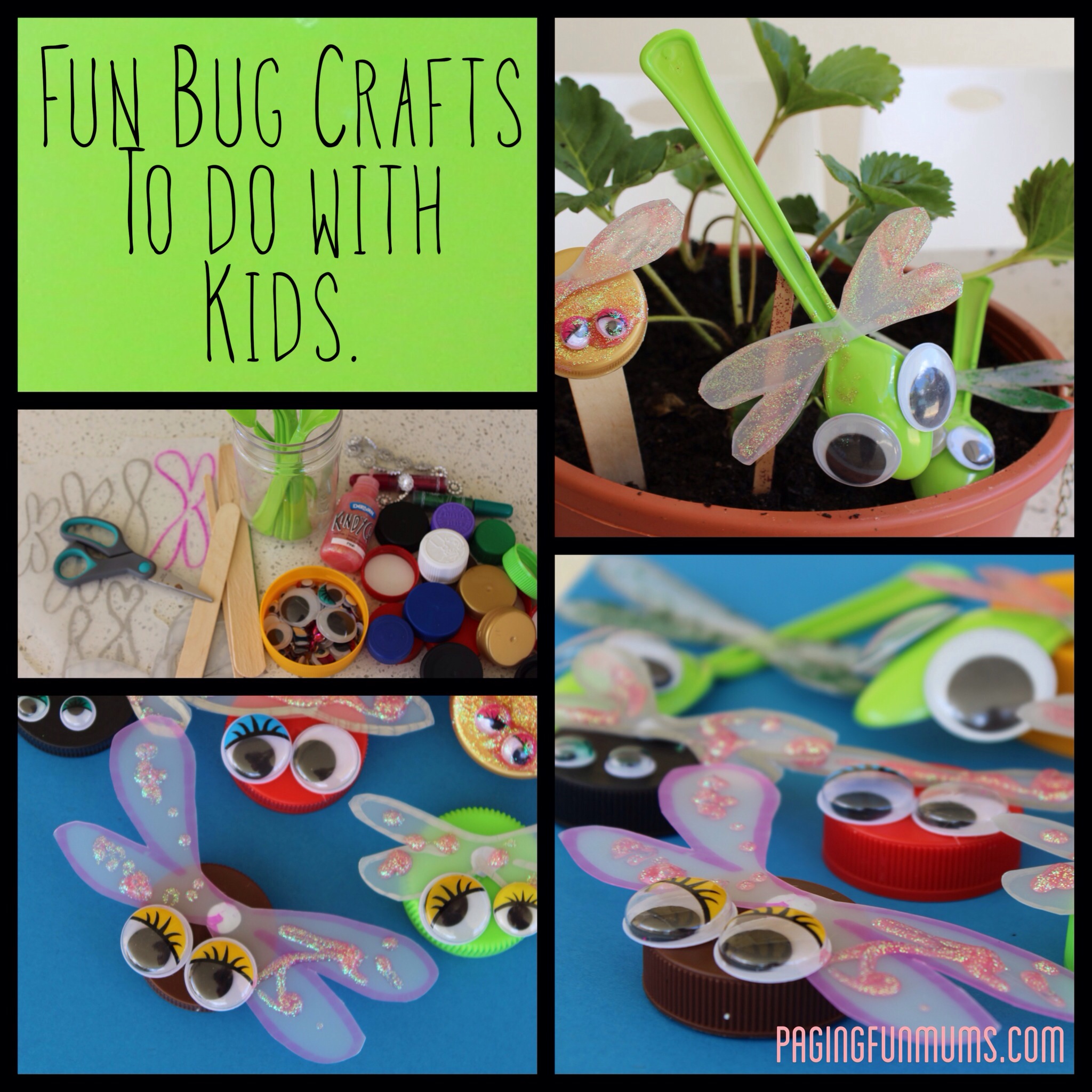 How cute are these! And so easy too!!!
Supplies needed:
Plastic bottle caps (cleaned well)
Plastic spoons
Glue dots (found at any craft supplier)
Plastic to make wings (I used the insert from a reusable shopping bag but we've used old milk bottles before too)
Permanent pen (to mark out wings)
Scissors (to cut out wings)
Kindy Glitz or other craft supplies to decorate wings
Googly eyes
Mark out some wings using the permanent marker then cut them out.
Then have the kids glue the wings and eyes onto either the bottle cap or spoon. Then it's as simple as decorating the wings and giving them a name. We also glued them onto some long paddle pop sticks to insert into the garden.
If you give them a go we would love you to share a completed pic on our Facebook Wall :).
If you like this activity, you may also like our:
If you want to become a Fellow Fun Mum Member & receive all of our fun craft, recipes & activities as well as special offers & promotions – click the button on our home page : )
We've been featured here at B Inspired Mama too!